Trusted Advisors Program: Meet our Advisors
The Trusted Advisors Program for 2020 is off to a flying start, partnering industry professionals with students and new entrants to the industry for 3 months of advising, guiding, leading and learning.
The following 18 experienced professionals have been matched with their student. We are so excited to take you along for the ride.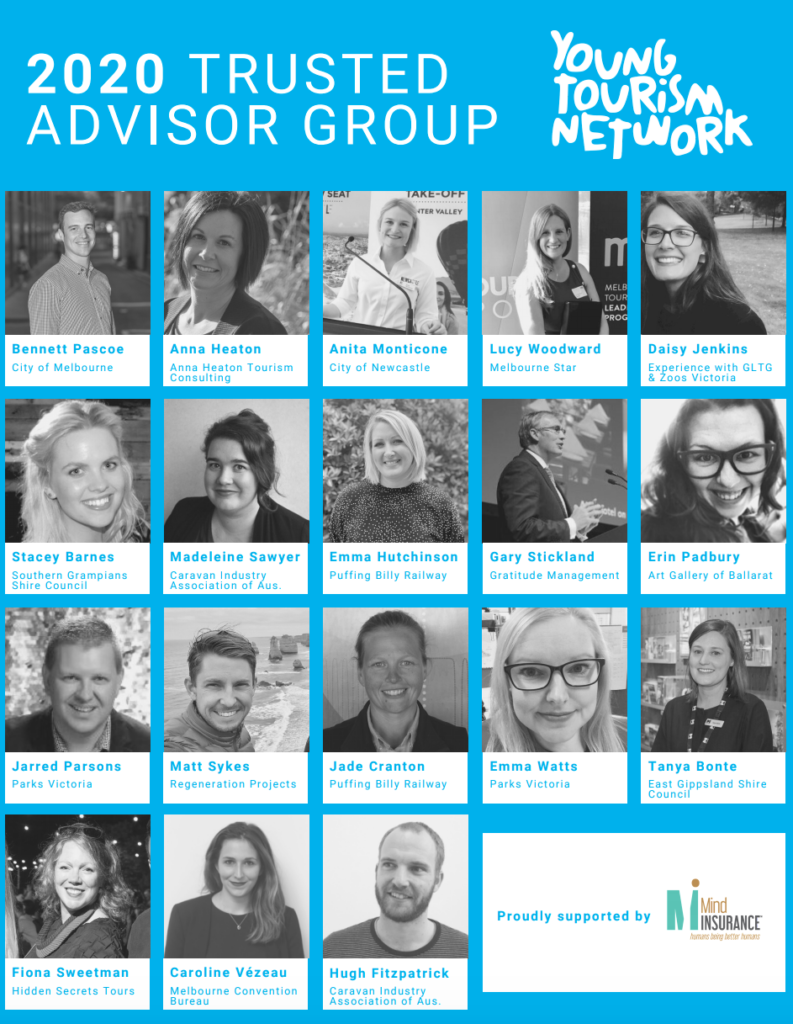 PROGRAM OVERVIEW
YTN's Trusted Advisor Program aims to provide tourism, events and hospitality students (Advisees) the opportunity to learn from experienced professionals (Advisors), and gain a better understanding of the tourism industry and the jobs available within the different sectors.
The program offers development and networking opportunities for both Advisors and Advisees while delivering additional membership benefits for YTN members through sharing of knowledge and industry experience. 
 
For 2020, the goals for the Trusted Advisor Program are: 
1) To provide students with an understanding of the tourism industry.
2) To provide students with a link to the tourism industry.
3) To provide opportunities for students in tourism, events or hospitality to learn from experienced tourism professionals.
4) To provide established tourism professionals with an opportunity to enhance their existing leadership and communication skills by becoming an Advisor.
 
BENEFITS OF THE PROGRAM
With 2020 already being an immensely turbulent year for tourism in Victoria, there is a strong need to connect emerging professionals with established professionals through programs such as the Trusted Advisor Program, to ensure professional development and mentoring experience is available for students and young professionals. 
Advisees will gain an understanding of the broader tourism industry, higher awareness of career pathways in tourism, receive career and professional guidance from an experienced professional and build a strong network within the industry. 

Through this program, Advisors will have the opportunity to enhance their leadership, coaching and communication skills while contributing to the future of the Victorian tourism workforce.