YTN 2022 Events Calendar
The Young Tourism Network is proud to organise and host a range of social and professional development events for its members throughout the year. 
We don't have any upcoming events for you.
UPCOMING EVENTS (Stay tuned for more details):
YTN 2021 Past Events
The Big Question – Will tourism return to what it was pre-pandemic or has it been forever disrupted?
On 18 July, we invited four speakers to answer the Big Question. You can find the event recap and recording here.
---
Social Event 1
Our first social event was held on Thursday 25 March at the Wharf Hotel, Melbourne. We were delighted to see many familiar faces as well as to welcome new people. A fantastic kick-off!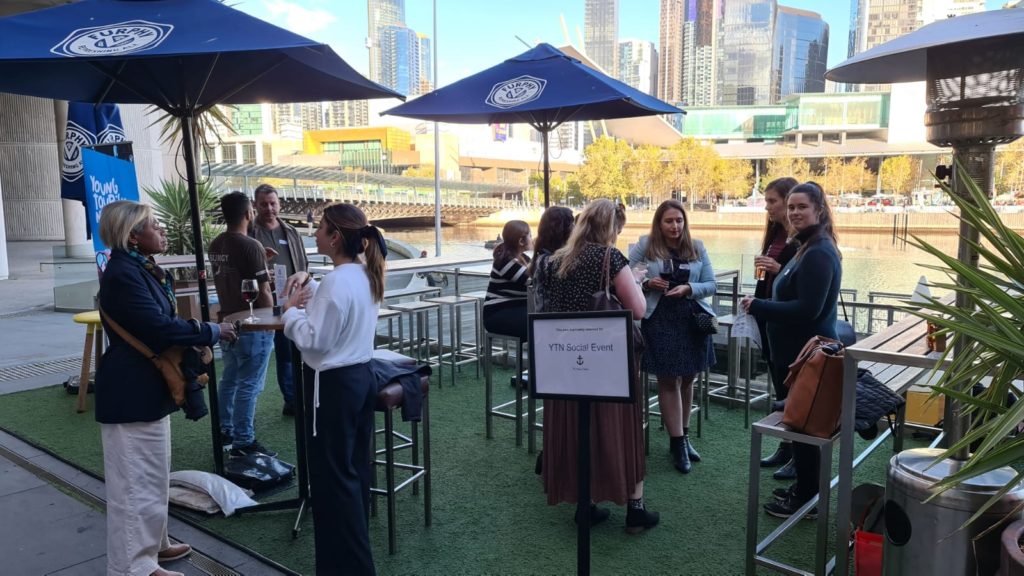 ---
YTN 2020 Events Calendar
2020 was locked and loaded with some great in-person professional development and social events planned, with our first event, the YTN & Breda University Networking Night, followed shortly after by the launch of our partnership with the Australian Venue Co. The two nights brought together international tourism students, as well our very own YTN members and committee.
Due to the wildly unexpected global pandemic, YTN's remaining in-person events could no longer go ahead. But fear not, as the team was quickly able to adapt to our new lifestyles and ways of learning and working, and introduced two new series; Digital Digest and Zoom Socials.
Kicking off in April was the first event hosted on a virtual platform, and thus began a successful string of over 10 events enjoyed by members and guests from the comfort of their own home, including: