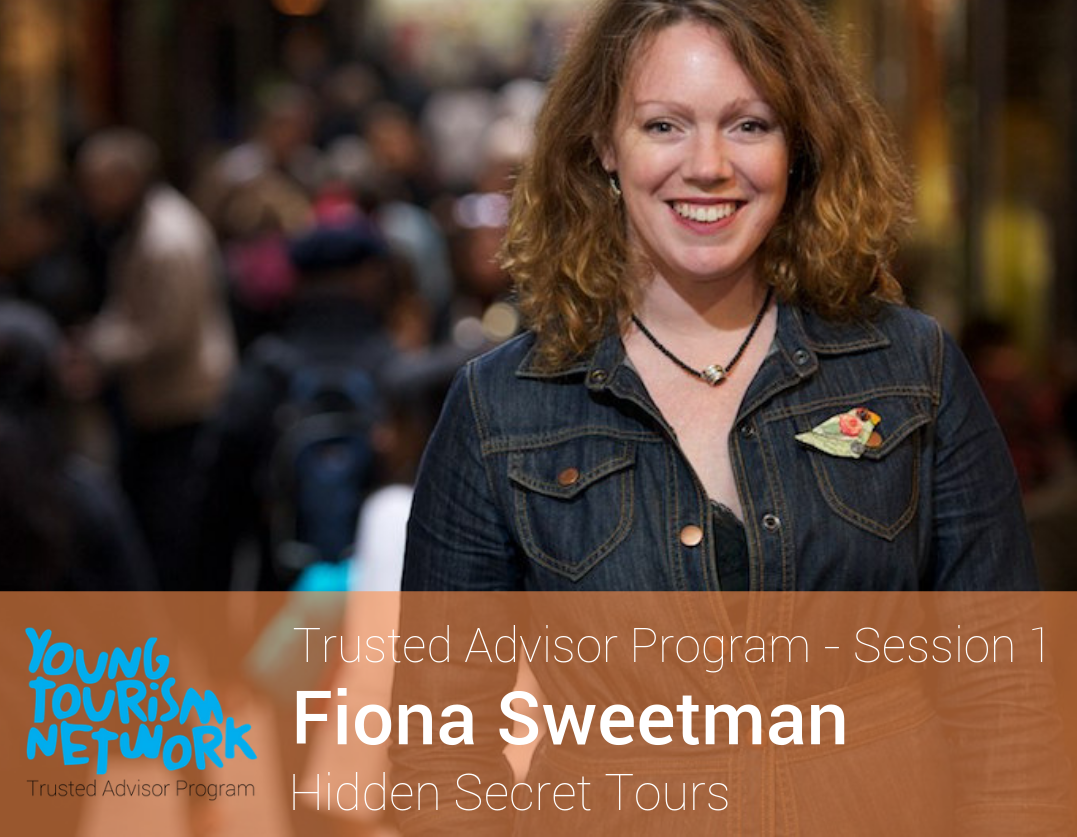 Trusted Advisor – Session 1: Tour Guiding
The 2019 Trusted Advisor Program kicked off earlier this week on Monday the 19th of August, with a session on tour guiding. Led by our Advisor and one of the most experienced professionals in our industry, Fiona Sweetman, owner of Hidden Secret Tours, the group learned about the joys and challenges of being a tour guide, about owning a small tourism businesses and how our city and industry has changed in the 15 years that Fiona has been operating.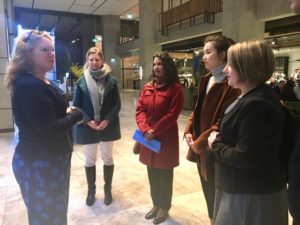 9.30am Monday morning, the enthusiastic group of five students met at the lobby of the T&G Building; a building with a rich past now providing an inspiring new home for contemporary Australian businesses. Their experience in tour guiding started here. With her extensive knowledge of the city and its history, Fiona took the group on a short tour for a little taste of how she does business. At Federation Square, the Advisees had the opportunity to observe one of the Hidden Secrets Tours guide and group of visitors.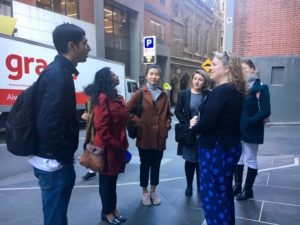 Fiona shared with the group her career story and how she started Hidden Secrets Tours back in 2004. Established to showcase the best secrets and celebrate all things Melbourne, Hidden Secrets Tours' mission is to share a unique walking tour experience that visitors will only find in our city. Only four walking tour companies existed when Fiona founded Hidden Secrets Tours 15 years ago. Now, she faces a competition of another 64 businesses. But Fiona believes in the power of the collective and in the importance of small businesses, especially in our industry. She also shared: "If you choose tourism, you need to learn to be adaptable" 
Fiona also covered:
How she maintain her business relevant

The pros and cons of being self-employed and run your own business

Other roles she plays in the tourism industry, e.g. being in the Board of the Victorian Tourism Industry Council

Her business values, market, team

Booking platforms, price structure, how she works with travel agencies, and train her guides

Her thoughts on the future of our industry
Session 2 will be held on the 5th of September. Stay tuned to hear more about this year's Trusted Advisor Program.