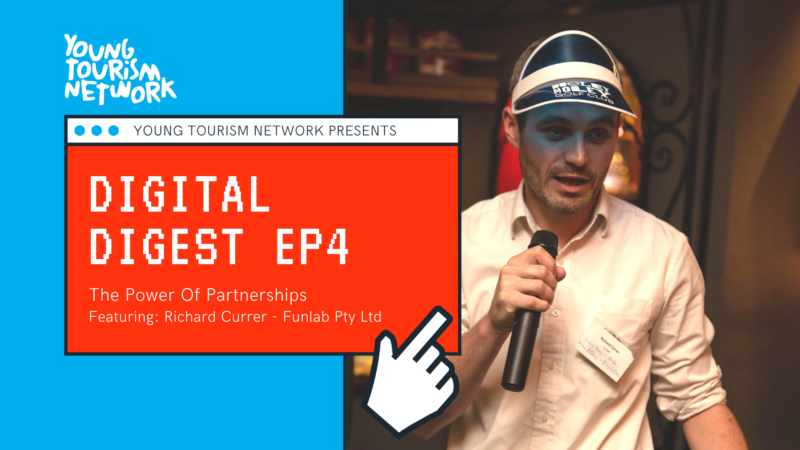 The power of partnerships
On the evening of Thursday 6th August 2020 Young Tourism Network members and friends were joined by tourism industry professionals Richard (Dickie) Currer from Funlab and Jon Perrett from Air Adventure for an insightful webinar discussing the power of partnerships. Both speakers spoke about how creating successful partnerships can lead an organisation to improve its efficiency, effectiveness and competitiveness, but they take focus, planning and work.

Dickie describes himself as a connector, a networker, and brand evangelist who is driving Funlab brands into new markets throughout partnerships since 2017 after identifying missed opportunities in the management of key partners.

Dickie discussed what makes a good partner, insisting on the importance to choose a partner with a relevant audience, a partner that can raise your brand equity or awareness, and finally a partner who won't impact your core business. He offered an enlightening and inspiring presentation during which he also shared his top tips to never stop building your network.

Jon's expertise in Sales and Marketing perfectly complemented Dickie's insights for the second part of the webinar. One of the most critical lessons gained from Jon is the importance of striving for a mutually beneficial outcome. The best partnerships being the ones where all partners involved are winning.

Through many examples using his experience at Air Adventure, Jon also demonstrated the key benefits of partnerships, and the types of collaborations one organisation can achieve with a partner.

Tune in to YTN's next webinar in the Digital Digest series on Thursday 3rd September 2020. Guest speakers are yet to be announced.

P.S. – YTN members can access a recording of the webinars via the YTN member portal.