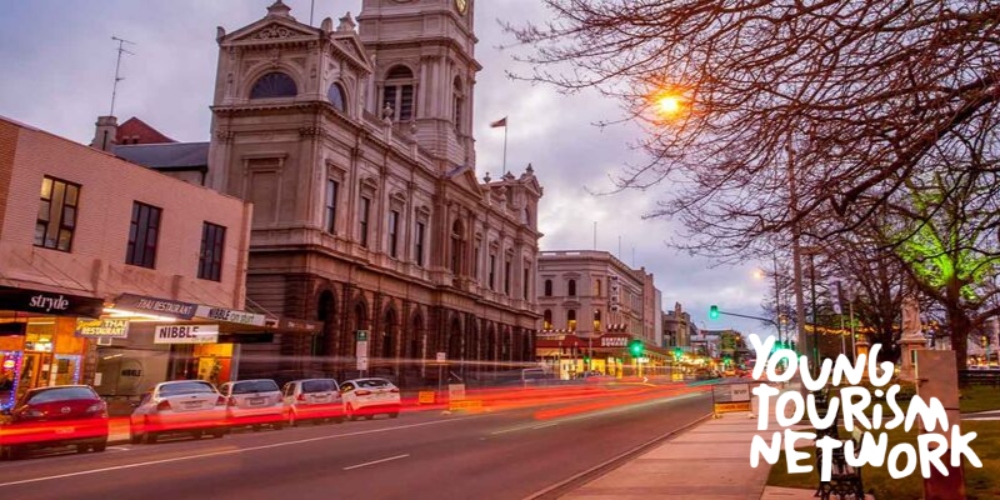 Join YTN on our regional famil to Ballarat
We have never done this before and we are very excited to announce our first regional famil to one of Victoria's most popular regions: Ballarat.
We have partnered up with a group of local businesses to enjoy a beautiful spring day by the countryside to learn more about what tourism in Ballarat is all about and what opportunities there are for emerging professionals in the region.
For non-members, the full price is $70 but if you are a member of YTN, you get $20 off using the code you will receive via email.
What's the plan?
Meet us at Southern Cross Station at 8 am on Sunday 13 October and we'll take care of the rest!
Your ticket will include:
This is going to be a great day, so get your friends together and book your seat now!
In case A bit of information about Ballarat
Ballarat attracts 2.2 million per year to the region, with around a third of these staying overnight. Although it is well known for Sovereign Hill and other Gold Rush attractions, in recent years it has become a hub of unique culinary and local experiences that pair brilliantly with cultural attractions such as Ballarat Art Gallery and Kryal Castle.
The tourism, hospitality and events sector in Ballarat provides employment to 3,000 people and generates more than $500 million to the local economy annually, making it a great place to consider kick-starting your tourism, hospitality or events career.