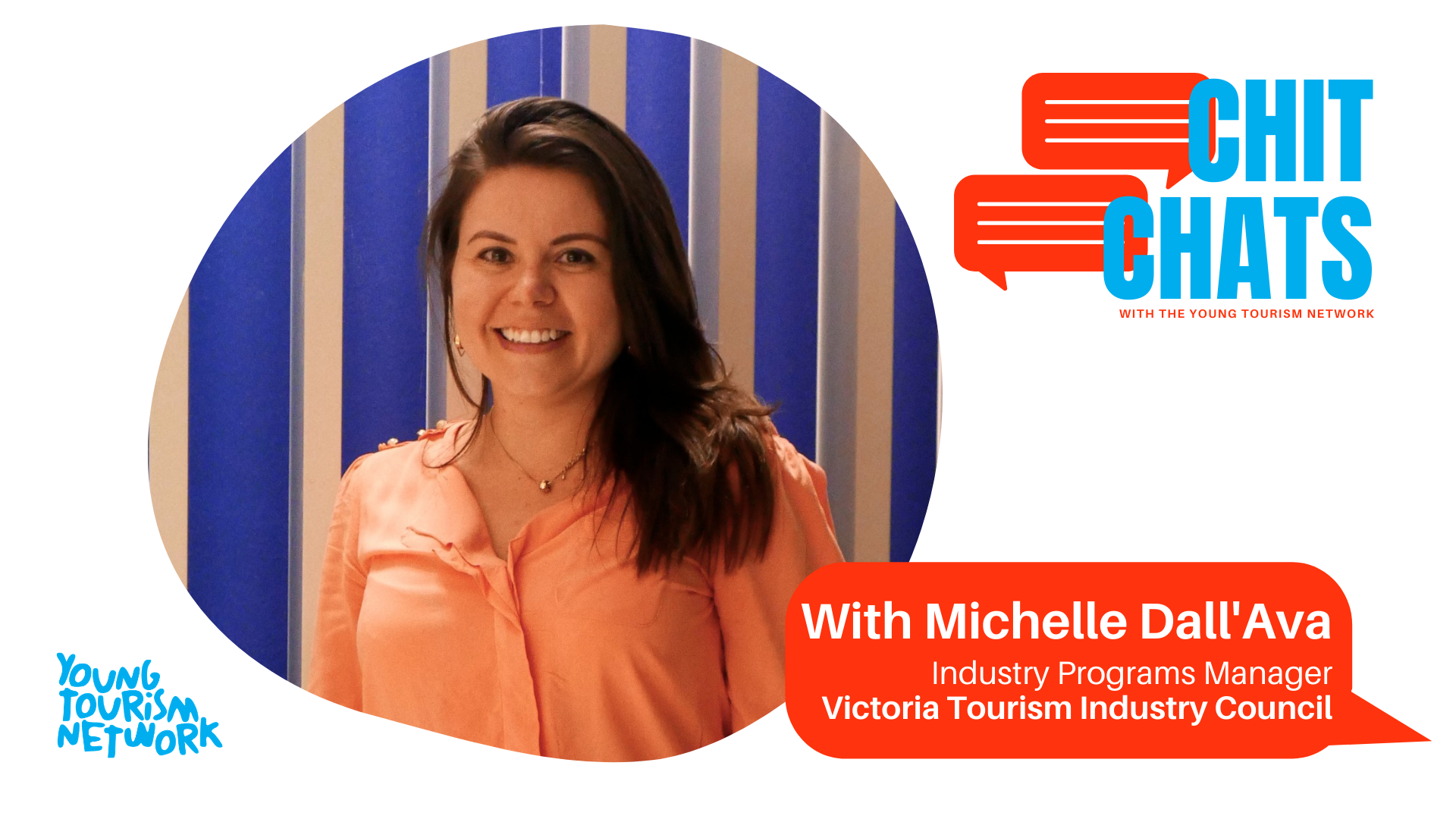 Chit Chat Series: Michelle Dall'Ava
First thing's first: to help our readers get to know you, tell us a bit about yourself and your career journey so far. What/where did you study? Did you always want to go into tourism and events marketing or is that something you fell into?
I was born and grew up in a small town of Brazil. My parents divorced when I was pretty young, so my mum moved back to my grandparents' house as she couldn't afford raising my brother and I on her own. We were 15 in the house – grandparents, grandchildren, uncles, unties etc., all living together. It was chaos and there was no such thing as privacy, but I now look back and realise how lucky I was to have had that experience growing up.
I moved to London when I was 16 years old with only a handful of English words in my vocabulary. As many Brazilians, we move overseas in search of a better life. This was one of my first trips, and indeed the first international one.
I worked as a cleaner, as a nanny, until I landed at an exciting job (at least it felt exciting then). I started working for Emma Freud and Richard Curtis, just two months before the premier of Bridget Jones: The Edge of the Reason. Richard is a British writer and director, so I had the opportunity to be in film sets, be an extra in some of his movies, travel to some nice places with them, meet lots of celebrities… no day was like the other (and I could tell you some awesome stories from that time).
After almost 7 years in this job, I realised it was time for me to do something else. I really enjoyed my time with Emma and Richard, but I also worked a lot. A 15-hour shift was a lot more common that it should have been. That's when I decided to go to Uni.
I had no idea what I should do/study. I had no one in my immediate family that had gone to Uni, and not many friends either. It was in a conversation with a colleague that she pointed out that tourism would probably be a good career for me.
I ended up doing an Honours Degree in Tourism and Business at the University of Westminster in London. I loved every part of it. The course and my lecturers were awesome! I also had the opportunity to complete one semester here in Australia – that's when I felt in love for this country that I now have the privilege to call home.
When I finished Uni, I knew exactly what I wanted to do… move to Australia.
Starting a new life in another country and a new career wasn't as easy. Most of the jobs I came across were in travel agencies, and that's not what I expected. I wasn't keen to work in sales. I obviously didn't really understand the scope and the variety of jobs in our industry. I got knocked back in all the jobs I applied because I had no experience. I started regretting having studied tourism, but as many of us would now know, this is what everyone experiences when you start your career. You just need to get the first job for other doors to open.

That first door for me was in product development for a cruise wholesaler – a great job! After moving to Melbourne, I worked in Human Resources for STA Travel. I didn't love it but I thought this could lead to something else. After almost a year with them, and not seeing much of an opportunity to change positions, I started my job hunting again.
I used to follow Destination Melbourne's work quite closely. As I start looking for new opportunities, I saw a position they were advertising for an Industry Development Coordinator. I really connected with all the points listed in the job description, so I went for it. It is not like I knew I wanted to work in this field, or even that such a position existed. Sometimes you just need to broaden your search and conversations to see what's out there. Tourism is broad and careers in this industry are generally not linear. Even if you know which sector you would like to work in, make sure you look for jobs in others too. Don't narrow your options, especially when you are starting out – you may need to take a different path; and this new path may be even better than what you originally thought.
For the following four years, I had the privilege to work in this wonderful organisation (Destination Melbourne). I'll be forever grateful to DM for hiring me. I got to meet many tourism operators and learn so much about our industry in these 4 years… it was truly an incredible journey.
My next step was with VTIC where I am now as the Industry Programs Manager. I look after Industry Development programs, including the Victorian Tourism Awards and the Melbourne Tourism Leadership Program. 2020 has been quite different though as most of our events and programs were cancelled, but I've been lucky to be involved in other initiatives to support the industry during these difficult times.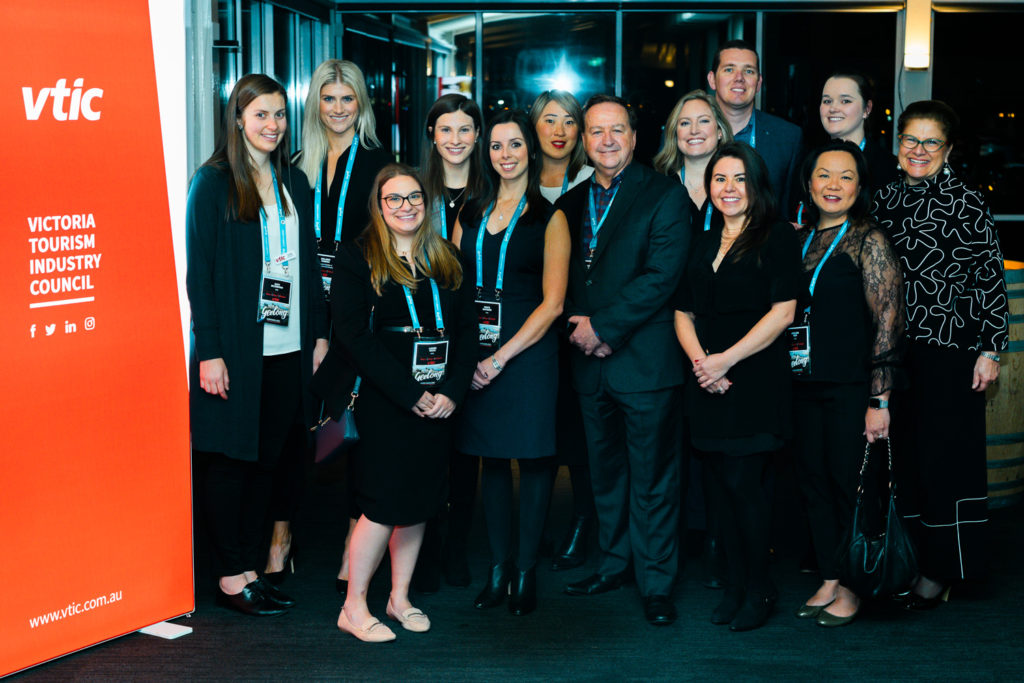 What do you enjoy most about your job?
The team. I work with some pretty extraordinary human beings. We are a very small team but we power through, supporting each other and sharing our passion and love for this industry.
Now, what I love about Industry Development is the opportunity that I have to support tourism businesses. It is such a good feeling when you hear a tourism operator saying how a program helped them develop and grow their business. One of the entrants of the 2019 Victorian Tourism Awards contacted me around May this year to say how the process of writing a submission for the Awards was helping their business amidst this pandemic. They had improved processes and created opportunities as a result of the Awards, and this had put them in a better place than they would have been otherwise.
With the Tourism Awards and other programs cancelled, our focus shifted to new initiatives that would support tourism businesses in this challenging year. It's great to be in a position where I can help – even if it is a little bit.
What would you sing at Karaoke night?
For the sake of people's ears, I tend to avoid Karaoke. But if I were to… Total Eclipse of the Heart, You are Simply The Best, Like a Prayer.
How important do you think having self-confidence is?
That's a great question! We all know that self-confidence is important, and very helpful in many aspects of our lives. But being self-confident is not always that easy. Being confident when you are in a good position, yes sure… that's easily achievable! But if you are going through a challenging time or situation, that will really test your confidence.
I always thought I was a very confident person, that I could achieve anything I set myself to. I would generally come with a positive outlook and encourage others around me to do the same. Nothing was ever impossible… until I went through a tough time.
Moving to Australia was a big step in my life and changes are never easy. Our brains are not wired for it. I was starting all over again, and although this time I spoke the language, I was no longer 16 years old. I unnecessarily put extra pressure on myself thinking that I had to sort out my life quickly as I turned 30. I only knew 2-3 people here, no family, not much money, and was starting a new career, so no experience. It took me couple of months to get a job. After a year, I moved to Melbourne and again, I must have applied for 100 jobs. My World was shaken. Did I feel confident then? Absolutely not!
Instead of thinking about confidence, I learnt to work on my mindset. After decades of research on human motivation, a Stanford University psychologist Carol S. Dweck discovered a simple but ground-breaking theory: the power of our mindset. This means how we think about our talents and abilities. In very simple terms, she distinguishes the two main mindsets we can navigate life with:
Fixed mindset: you believe that your ability is fixed.
Growth mindset: you believe that your abilities can be developed. This leads to a desire to learn and therefore a tendency to embrace challenges, see effort as the path to mastery, learn from criticism, etc.
When I think I'm approaching a situation with a fixed mindset, I work on shifting it to a growth mindset. This is a very powerful theory that could change a lot of things. I would encourage everyone to learn more about it – Carol Dweck's book: Mindset: The New Psychology of Success.
What's the most useless talent you have?
My ability to answer questions with prolonged verbose responses. To fully describe this unique talent, I will elaborate on its 18 key components. Firstly…. 😊
What was your favourite thing about being a part of, and heading up the YTN committee?
Where do I start? There were so many…
I joined YTN as a member shortly after I moved to Melbourne. I attended all YTN's events and engaged in every possible way. The connections I made through YTN helped me get my position with Destination Melbourne. YTN is, and will always be, very close to my heart.
When I was told about the opportunity to join the Committee, I didn't think twice.
I spent four years in the Committee, and two of those I chaired. I loved every interaction, the people I met, every event and program we created, the incredible passion of all Committee members, and despite the hard work, it was a lot of fun too.
Being in a Committee is an incredible experience. When I joined, I thought I'd be giving back to the industry, that it was all about volunteering and helping others. I never knew I would learn so much as I did, and for that, I will be forever grateful to YTN.