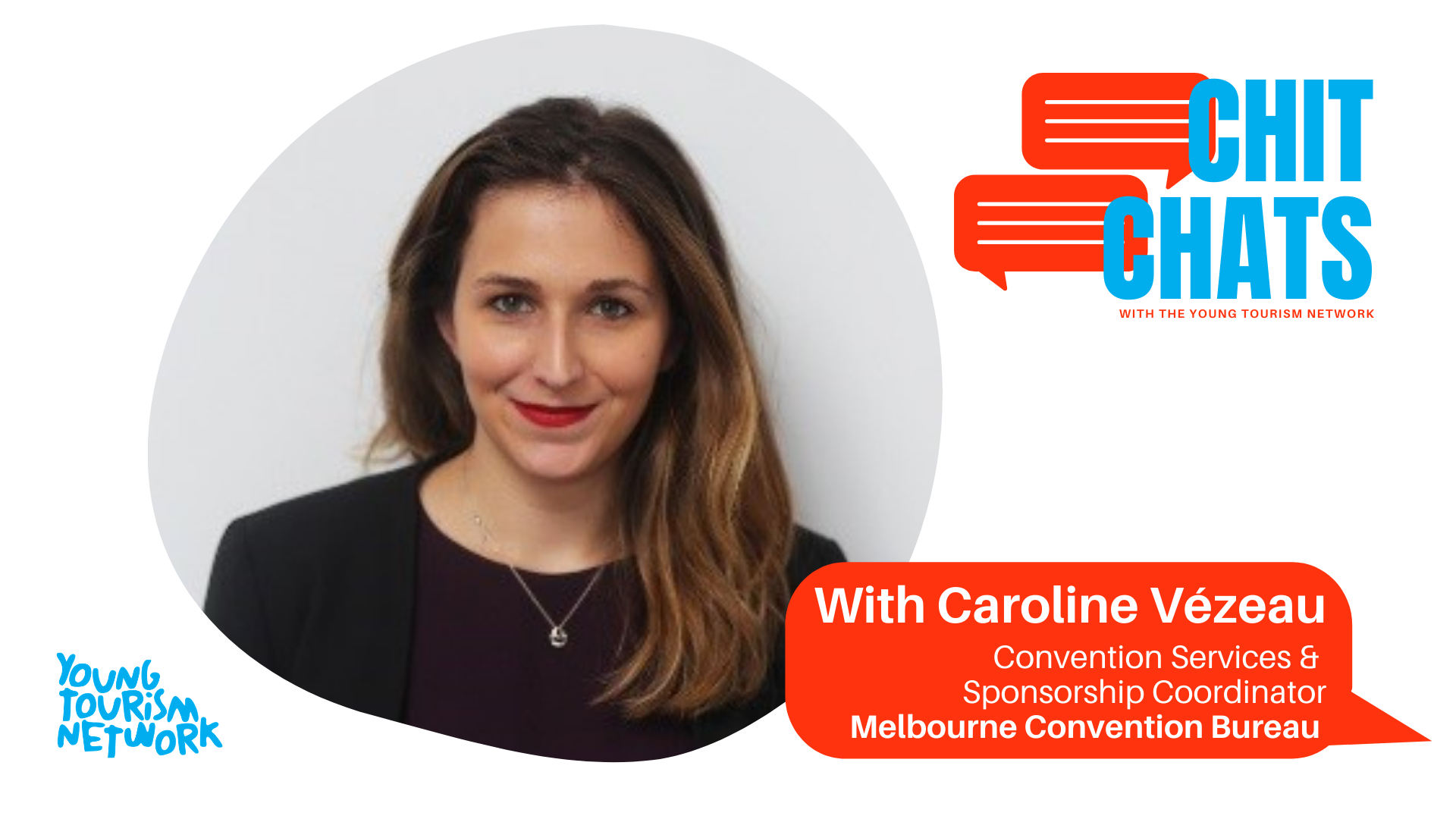 Chit Chat Series: Caroline Vézeau
First thing's first: to help our readers get to know you, tell us a bit about yourself and your career journey so far. What/where did you study? Did you always want to go into tourism and events or is that something you fell into?
I've always been jealous of those people who knew what they wanted to do since they were kids, because I never had any idea!
When I finished high school my plan was just to study what I was interested in and see where that took me, so in 2014 I graduated with a Bachelor of Arts (Honours) in Drama and Environmental Studies from Queen's University (in Canada, which is where I'm from!) As part of that degree, in 2013 I went on a university exchange program to the Australian National University in Canberra and fell in love with Australia, so the following year after I graduated I decided to move back on a working holiday visa and ended up calling Melbourne home. I spent a year or so working various hospitality and retail jobs and still wasn't quite sure what I wanted to do career-wise, but one day it miraculously clicked into place. I was on holiday in Noosa and remember noticing how all the different tourism businesses worked together, from the airport shuttle to the hotel to the local attractions. They all seemed to work collaboratively and promote one another, and something about that sense of community and shared purpose really struck me. As soon as I got home I began researching tourism courses and ended up being accepted to the Master of International Sustainable Tourism Management program at Monash University. This course opened my eyes to the wide range of career options within the tourism industry (perfect for my indecisive self!) and definitely helped me "find my tribe." As part of the course I was invited to attend ITB Berlin 2017, the world's largest tourism trade show. Seeing the whole world come together under one roof to promote tourism in all forms was extremely exciting, and it got me thinking that events might be the right path for me.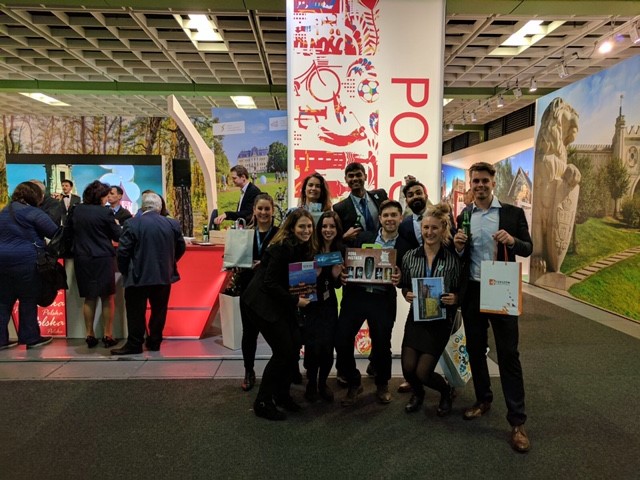 When I got home from Berlin, I began a job with The Colonial Tramcar Restaurant as the Reservations Supervisor. This role encompassed a lot of different responsibilities, from customer service to managing a call centre team, but my favourite thing was always our special events. From designing custom menus for a birthday party to organising Christmas in July and Spring Racing events, anything that allowed me to think creatively and plan something out of the ordinary was always the most exciting part of my job.
In 2018 I was lucky to find a role with the Melbourne Convention Bureau, which is the business events division of Visit Victoria. Now my whole job revolves around events! I work with event organisers from all around the world to help them deliver international conferences in Melbourne and showcase Victoria's event and knowledge capabilities on the global stage.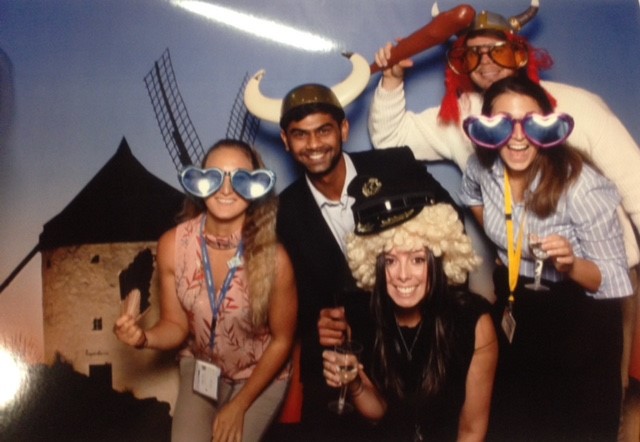 What motivates you to work hard?
Deadlines! If I have something on my to do list that doesn't have a deadline, it will stay on the list for a loooong time. But if you tell me I need to do something by a certain date, I'll probably do it immediately and even try to turn it in early. Is it just me or is there a weird sense of accomplishment that comes from getting things done ahead of schedule?
What is your favourite thing about your job?
I get to work with such an exciting range of people. My clients are all doctors, academics, researchers, and other specialists who are highly regarded in their fields so it's fascinating to learn about what they all do (although most of it goes way over my head!). Then there is the industry side which involves working with the likes of MCEC and other conference venues, as well as hotels, conference organisers, exhibition builders, and all of the other suppliers who come together to make these events a success. At MCB we talk about about being part of "Team Melbourne" and it really rings true when you see all of these different businesses collaborate to pull off a successful event.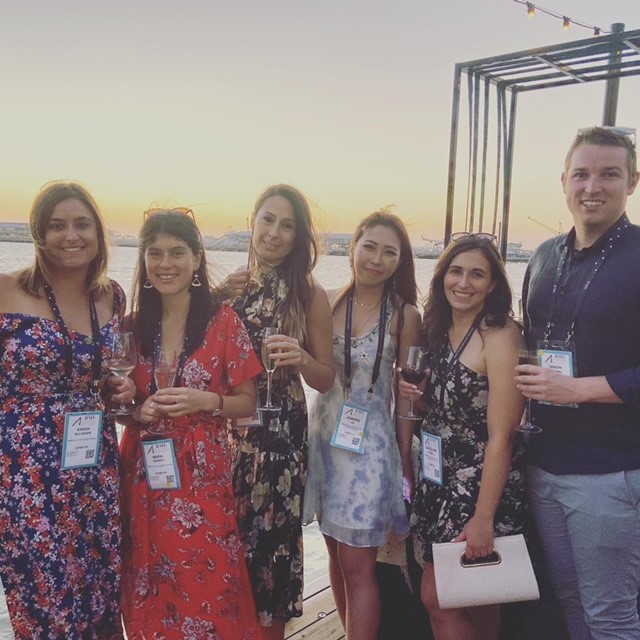 Are you an introvert or an extrovert?
I've never known how to answer that question because I have traits of both – I definitely have a shy side but I can also be really outgoing, it all depends on the situation. I recently did the Myers Briggs personality test as part of a communication workshop and one of the things it tells you is whether you're an introvert or extrovert so I was very excited to find out and guess what? I got an equal score for both so it turns out I still can't give a straight answer to that question!
What will finally break the internet?
I am writing this during the US election so right now I would say it's me refreshing the results every 10 seconds. But my other answer is everyone in Melbourne booking a holiday once we're finally allowed to go regional and to the rest of Australia! Although I do hope everyone prioritises a Victorian holiday first to support our industry who has been doing it so tough this year.
How would you describe your time on the YTN Committee? What was your favourite thing about it?
Two years goes by very fast! I have loved being part of the committee. Last year I was on the events team (no surprise there), and while it was a lot of work it was also extremely rewarding, especially when we would get feedback from our attendees about how much they learned from our speakers or enjoyed themselves meeting new people.
This year I was the Deputy Chair which gave me an opportunity to learn more about the different roles in YTN and support the wider team. I am incredibly proud of the way YTN responded to the COVID crisis. I think we have done more for our members than any previous year, and I like to think we have played some small part in inspiring students to stick with a tourism career, despite the incredibly difficult year that the industry has gone through.
My favourite thing about YTN is the learning opportunity. Everyone on the committee is encouraged to break out of our comfort zone and take on a role that doesn't necessarily line up with our day job or existing skill set. It's such a supportive and collaborative environment and there is always someone there to lend a hand if you can't figure something out. I've also really enjoyed getting to work with new people. I have built some incredible professional relationships and also friendships with my fellow committee members, which is invaluable in such a people-focused industry. While I'm very sad that my term on the committee has come to an end, I am so excited to pass the baton to other future tourism leaders!