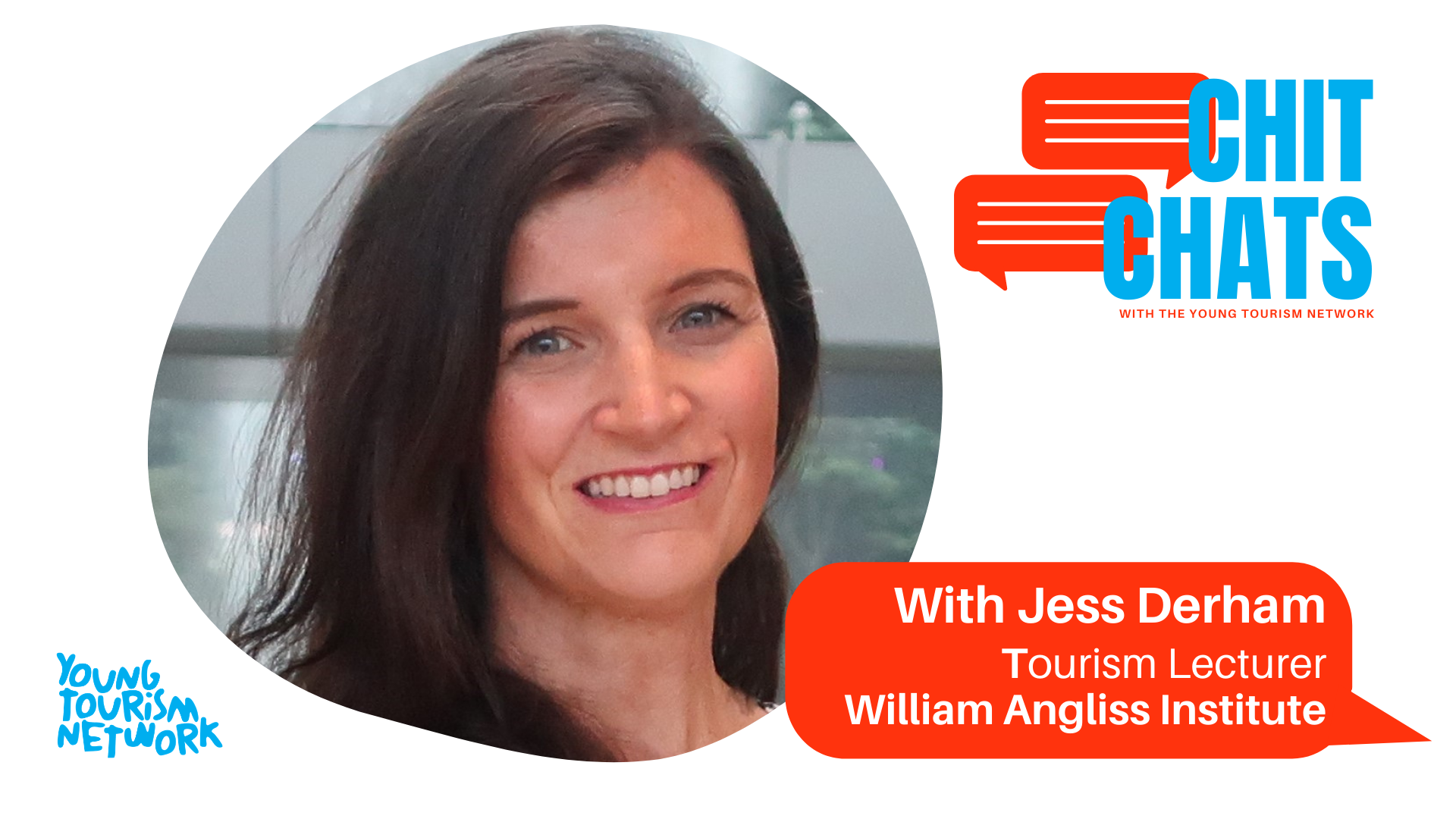 Chit Chat Series: Jess Derham
Tell our readers a bit about your background. Where are you from? What did you study? Did you always want to become an educator?
I started my Tourism journey back in 2001, completing my Advanced Diploma of Tourism Management at William Angliss Institute. I loved everything about the Tourism Industry growing up and would often be the one organising the family holidays and negotiating with the Travel Agent from a young age. Despite being recommended against pursuing my studies in Tourism, from my Careers Teacher in Year Twelve, I went with my heart and have never looked back. I would often spend my weekends working at different major events with my TAFE friends, whilst studying full time during the week. I am still very good friends with the group I studied with almost twenty years ago, sharing special occasions over the years, including been bridesmaids in each other's weddings, which I have William Angliss to thank for.
Once I finished my course at William Angliss, I decided to continue my studies, and went on to complete my Honours and Master's Degrees in Tourism Management at Latrobe University. I had a research focus on Crisis Management, investigating the impacts of the Indian Ocean Tsunami on Tourism. It was there that I was offered a casual tutoring role during my Honours year, which I thought why not, what have I got to lose?
I absolutely loved it and was fortunate enough to have the opportunity to continue this path and was offered further teaching roles during my final semester of my Honours year. I then decided to apply for a Five-Year Teaching Fellowship position, which I was successful in obtaining, and continued my path to develop my teaching and coordinating experience in Higher Education. Over the last fifteen years, I have taught across over 25 subjects within the Tourism, Hospitality and Event Management disciplines, within several organisations, including Latrobe University, Latrobe College (Navitas), SIMS (Singapore Institute of Management) and William Angliss Institute.
It was the not the path I had ever intended to take, but I believe you need to follow your heart and your passion, and I still have the same buzz that I did all those years ago when I walk into a classroom. I love being able to motivate the next generation and have been able to follow many of my students journeys into industry, which has been really rewarding. I have even had several of them come in as guest speakers over the years, and share their story of entering into the industry, which current students always love!
I think it is really important that you are current and relevant to your students, so have always tried to ensure I connect with industry where I can. As well as teaching, I have previously sat on the Young Tourism Network Committee for five years in various roles, including Chair, and I am a current board member of the Bayside Tourism Network, which acts as an advisory board to Bayside City Council. I have been able to build many friendships through these networks, and have also developed working relationships, to integrate authentic assessment into my student's curriculum, providing the opportunity to work on real industry problems.
After having my son and taking a break as an Academic, I decided to take a chance and applied for a Full Time Tourism Lecturing Role at William Angliss Institute in 2019. I have always been a big believer that everyone has their own path, but the timing must be right. I was fortunate to be the successful candidate and have been in the role for just over a year now. I have loved been able to develop new subjects, build new relationships with both my colleagues and the industry, as well as apply all my knowledge and experience in what has been an incredibly challenging, but rewarding 2020.
What is the biggest misconception that your students have about working in the tourism industry?
Students underestimate the variety of career opportunities available in the Tourism Industry and just how big it is. It accounts for 1 in every 10 jobs around the world, which is massive! In Australia alone, it contributed more than $60.8 billion dollars to our economy in 2018-2019 (Tourism Research Australia 2020)
In the past when I have asked the question to students 'What type of job do you see yourself doing?, common responses will be 'a Travel Agent' or 'Working for the Airlines', but they aren't sure exactly what that role will be, or how they will get there. It is only through the journey of completing their degrees, that they really learn about the variety of job opportunities, and understand what path is the right one for them.
There are so many different career paths you can take in the Tourism industry, which is why I love teaching it! From Social Responsibility and Sustainability Management roles to Visitor Experience Coordinators to Brand and Product Managers. You might find yourself in a Marketing or Policy role attracting visitors to a destination or be part of a team who manages Social Media Influencers, or even be an entrepreneur and start your own business. I love that you can make a positive difference to other people's lives around the world, and we often do not stop to think about that.
What is the question you get asked most often by students?
How do I get experience? Students are often trying to juggle study, with living out of home and their jobs, it is not easy! I always encourage my students from their first semester of study to be open to different job roles, and the importance of using the time while you are studying to learn more about yourself. When I was studying, I worked at my local travel agent in exchange for travel credits, I washed dishes at the Melbourne Cup, I was an assistant to Donna Hay at the Good Food and Wine Show. I had many different roles, and through each one of them I learnt more about myself. If you have fear of something, give it a go, step out of your comfort zone, as you may surprise yourself!
Post Covid-19 Travel will surely have a plunge and students like me planning to do research and gain work experience are left with fewer options. How do you encourage students to stay motivated? Submitted by Immad from Central University of Kashmir
The Tourism sector is one of the most resilient industries in the world, we have been through and recovered from many crises before, including the Indian Ocean Tsunami, 911 and the Global Financial Crisis. Students have a unique opportunity to take on the role of being future leaders and making positive change for a sustainable future. The industry has a responsibility to reflect on their operations and consider the changes they can make to both reactivate and rejuvenate, and they are going to need the support of amazingly talented students to do that. I have been blown away this year with my students' motivation and dedication to their studies and am excited to follow and support their paths when they finish their degrees. I suggest to also take the opportunity now to develop your Linked In Profiles, learn about the organisations you would like to work for one day, attend Industry Webinars (there are many free ones available) and network where you can. Young Tourism Network is a great place to start!
Have you seen destinations/attractions setting a good example of how to restart tourism? Is it still too early to tell? Submitted anonymously
There are many good examples of destinations and organisations setting a good example of both restarting and rethinking mass tourism models. There is now an opportunity for reinvention, which has been an upside to the chaos and loss caused by the Pandemic. Cities including Melbourne, Paris, Brussels, and Milan have dedicated further road space for both pedestrians and cyclists. Intrepid Travel have designed a new range of sustainable local and domestic trips which they are about to launch, offering a slower style of immersive travel, incorporating cycling and walking adventures, all supporting local communities and are all 100% carbon offset.
The City of Melbourne are doing some amazing things with reactivating our city and have invested heavily to support recovery. This includes expanding the outdoor dining offerings, reactivating vacant shops with art installations, the revitalisation of the CBD laneways with lighting and creative installations, providing Small Business Transformation and Reactivation grants and deploying cleaning teams to make everyone feel safe.
From a Regional Perspective, Yarra Ranges Tourism have been great at updating visitors on what's open, how to book tickets as well as recommendations for picnics. They have a great blog on how you can support their local operators by purchasing Grazing Platters and High Teas which are then delivered to you at your chosen spot. There are even options to design your own Hamper!
Through the lock down period, Zoo's Victoria were offering virtual tours, keeper talks and sustainable workshops, communicating the importance of the hard work they do in animal conservation to both their members and their audience base. They have recently commenced re-opening, limiting numbers, whilst ensuring they are providing a safe but personal experience for all their guests.
From the experiences we have all shared through Covid, I think everyone can appreciate more than ever, the importance of supporting our local businesses. We have had time to reflect on what truly is important, and how lucky we are to have so many experiences right on our door step! Visit Victoria's new campaign "Stay Close, Go Further" is doing just that, and reminding us to rediscover our own backyards. It is all about having unique experiences with people and places in Victoria, and getting to know the landscape and our local neighbourhoods which we often take for granted!
What is the most rewarding thing about your job?
I feel privileged every day to be an educator, and to have had the opportunity to be part of so many students' journeys over the years. I have taught students from their first year of study, through to their final class at University and seen how much they have grown as a person. To then have the opportunity to follow them on their career path and bring them back into the classroom is something special. I also love being able to support my colleagues and contribute to different projects. I am a big believer in sharing knowledge to inspire others, as that then creates empowerment for others to make positive change.
Why do you think it's important for students to become members of YTN?
The Young Tourism Network is unique in that it provides a safe environment which brings together students and industry to share stories, inspire each other and network. I have always said, it is not who you know, but who knows what you know! Networking is important no matter what career path you take, and through their Professional Development Series, Socials, Job Alerts and Trusted Advisor Program, YTN provides so many opportunities to be part of a group which cares. I was lucky to have spent five years on the Young Tourism Network Committee, and met some amazing people over that time, many who I am still friends with today. They are highly regarded and respected in industry, and will allow you really understand both the opportunities in the industry, whilst making the whole networking process far less daunting!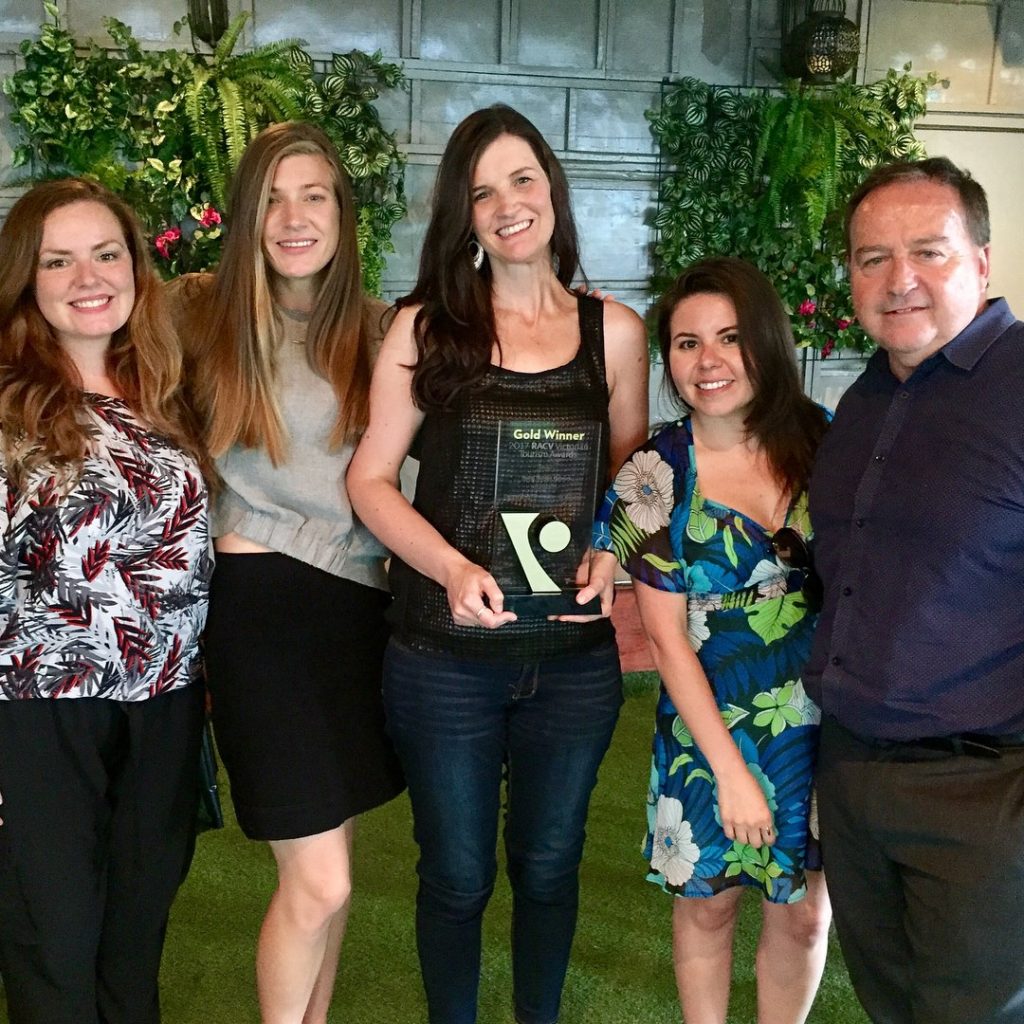 Lastly for a bit of travel inspo… What is your favourite destination to travel to and why?
I have too many to name just one…. I love the food in Bali and Mexico, Times Square in New York City, Hamilton Island and Whitehaven Beach in the Whitsundays and the stunning islands in Fiji! For me, it is about the people I share the experience with, and the memories created. I got engaged in Hamilton Island, and honeymooned in Mexico and New York.
My next holiday is going to be to Port Albert in Regional Victoria, a quaint little town in Gippsland near Wilson Prom. They have the best fish and chips, and where I stay is right on the water, at Port Albert Waterview Retreat. I highly recommend making a visit to Tom's Cap Winery on the way, which is a hidden treasure. I have had the most amazing rocky road, and wine, overlooking the vineyards. I cannot wait to go back, relax and rejuvenate from what has been an eventful 2020!