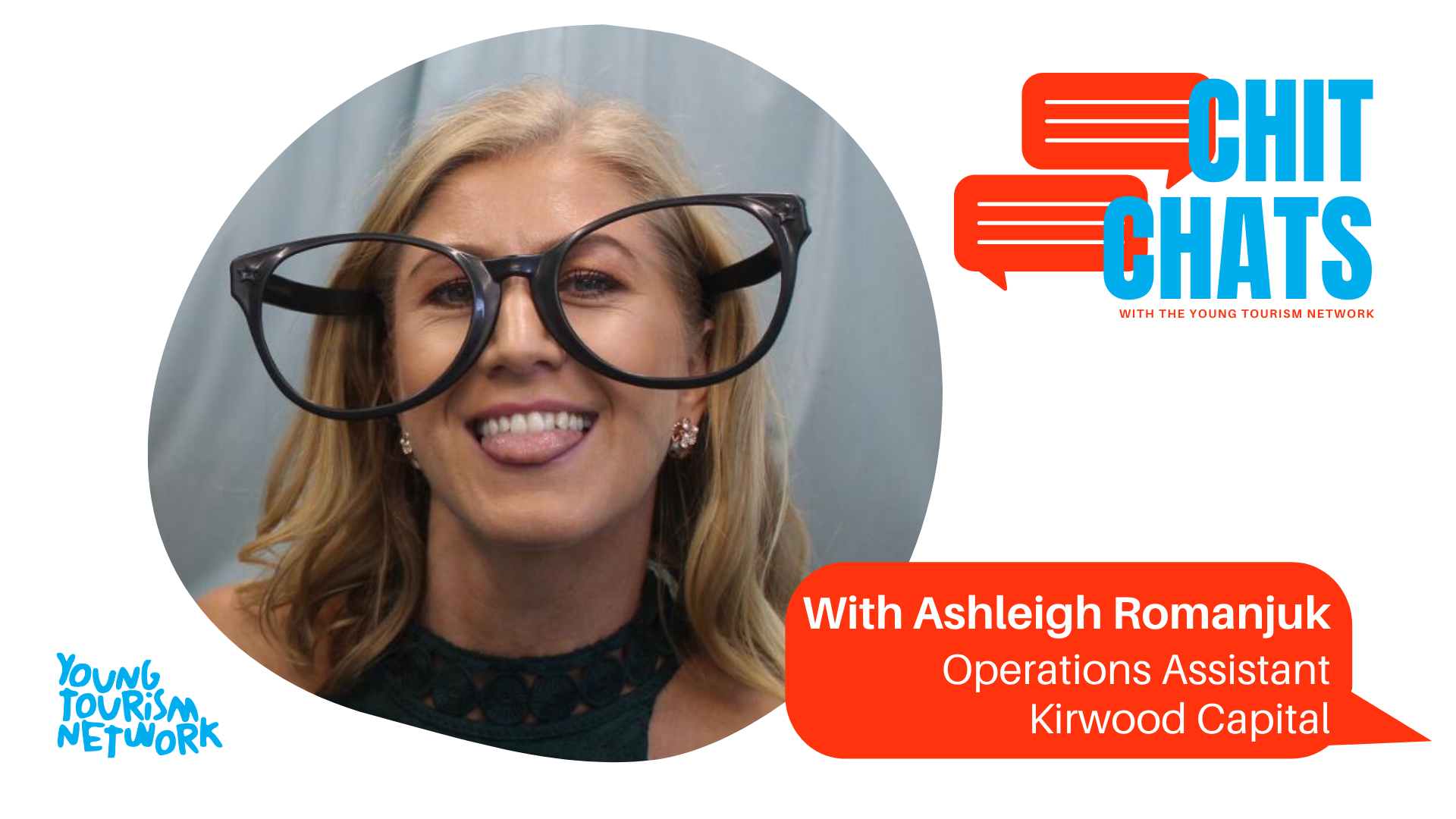 Chit Chat Series: Ashleigh Romanjuk
First thing's first: to help our readers get to know you. What did you study at uni? What were some of your past roles?
I had no idea what I wanted to be when I grew up. There were a few things I was interested in, but nothing that made me want to go to school and study. I worked in administration when I first left high school and progressed to an Executive Assistant role before finally deciding I wanted to be an Event Manager. So that's what I did.
When I was 24 I enrolled at William Angliss and studied and worked; both part time. William Angliss' connection to Walt Disney World provided me with an opportunity to live and work in Orlando, Florida for 6 months on a student cultural exchange program which was a lot of fun. I worked in one of the theme parks; EPCOT, and spent my days off going on rides and visiting the water parks (as well as some travels around the US on my weekends off). I also made some lifelong friends, who I still keep in contact with to this day. This entry on my CV has certainly been a talking point in my job interviews.
Once I returned to Melbourne I was excited to start a newly acquired job at Heli-Serv as the Events and Marketing Manager, where I worked for 4 years. This role opened up a world I never thought I would enter – international tourism! I was lucky enough to join Visit Victoria's International Mentoring Program where I learnt all the tourism acronyms (what is an ITO?!), commission structures, distribution channels and the importance of the dreaded networking. I also went to my first tourism trade event, ATE, which was the most rewarding experience.
These two events really shaped my next tourism step, moving on to be a Travel Designer at Melbourne Private Tours. I created bespoke touring experiences for our (mostly international) guests travelling all around Victoria, and regularly liaised with wholesale agents, local suppliers and our tour guides.
2020 has certainly thrown a spanner in the works, and I have recently started a new position as an Operations Assistant for an investment company.
I haven't forgotten to have fun though – I love travelling so much and have roamed foreign lands almost every year since leaving high school (including living in London for 18 months when I was 20 years old) – but my bucket list is forever growing.
How did you hear about YTN?
While working at Heli-Serv I was looking to connect further within the tourism industry and heard about the Victorian Tourism Awards – so I booked a single ticket, put on my fanciest frock and went along. Seems a bit crazy thinking about it now, attending such a large even solo, but I am glad I did it! I sat on a table with the YTN committee and members, signed up the next week as a YTN member, and the rest is history.
What is your go to dish in the kitchen?
My favourite dish is one cup of internet, a serve of iPhone and a sprinkle of the Ubereats app.
Alternatively, I am usually pretty active during the week and hit the gym after work, so my go-to is steak and veg when I get home. Not very exciting, I know.
How would your friends describe you?
I just asked my housemate what she thought, and here are her answers: delightful, amazing, caring, mean (yes, she said mean).
My friends appreciate my being organised when it's time to arrange a get-together and knowing all the great places for a wine.
What was your first job?
My first job was at Kmart, as a checkout-chick, but when I finished high school I worked as a receptionist at a motor finance company. Shortly after finishing at this job I moved to London and lived the work/travel life until my working-holiday visa made me, sadly, return home.
What Are You Passionate About?
Wine, travel and burgs.
Working at MPT has made me love Melbourne even more than I did before. Being able to learn more about this marvellous city and all it has to offer makes weekends of exploration a lot of fun. Cocktail bars, new restaurants, hiking trails, and regional day trips – I just need more days of the week to fit it all in.
What is the biggest skill you have developed during your time at YTN?
Teamwork and delegation has been very important in the events team as these have been shared roles. It has been a learning curve as to not try to do everything myself, but with good communication, a great bunch of people to work with and some very fun events, this has been a massive success and 2 years I am proud of.