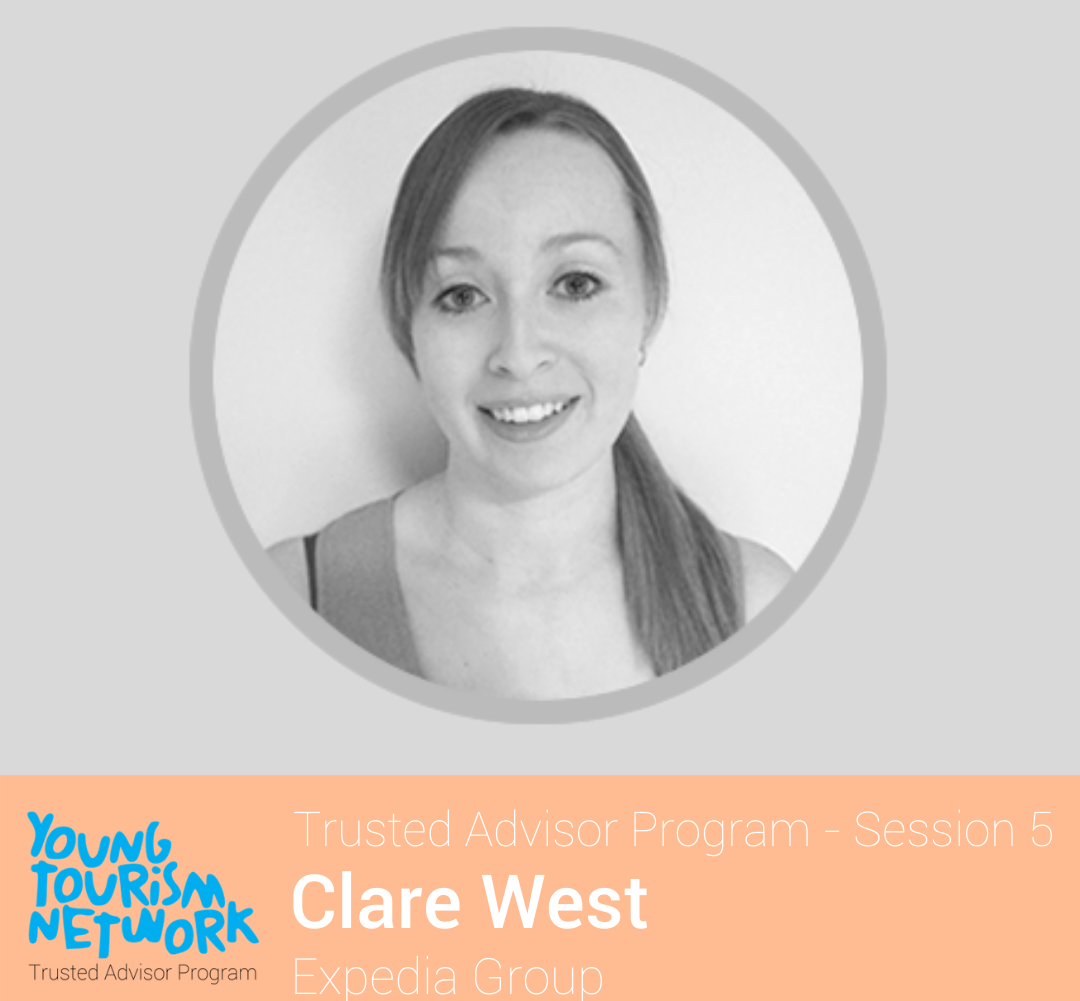 Trusted Advisor – Session 5: Business Development
"Some people went home and played hairdresser, I went home and played travel agent"
2019, Oct. 16 – YTN's 2019 Trusted Advisor Program held its last session Tuesday morning in Melbourne CBD with Expedia Group, Senior Market Manager, Clare West.
West talked about the journey that brought her to where she is today in the tourism industry (not quite what she had in mind when she first entered the scene, but that seems to be a regular theme for tourism professionals) and explained some of the trends shaping the roles and strategies of Online Travel Agents (OTAs).
Although West enjoyed studying math and science in her undergraduate degree, she could not see a career in those subjects outside academia. It may have been difficult explaining her career change to those who do not understand the tourism industry, but when she set foot in William Angliss, West felt at home.
A teacher at William Angliss helped West begin a career in hospitality with a position in food and beverage service at a hotel. West had decided she wanted to be the general manager of a hotel some day, but, like most tourism journeys, life took her elsewhere.
West learned lessons from her boss that she still applies today, such as making an effort to understand and value colleagues and their roles above and below her own. However, West found that her job added more to her postgraduate studies at LaTrobe than her studies added to her job; that's when she knew it was time for a change.
Before LinkedIn was really in the picture, West remembers the difficulty of finding a job online in tourism that was outside hospitality and events. Enter the Young Tourism Network: West actually found her next job in independent hotel business development through YTN, but after several years West again found herself becoming complacent. Although she loved the company where she worked, West felt the role didn't fit her career aspirations, her talents or her interests.
"If you get bored, no longer enjoy your role and you can't see the next challenge, don't be too scared to look beyond your current position," West encouraged the YTN advisees.
Then came the ultimate career change: moving to a global company by the likes of Expedia Group. Now, as a senior market manager, West aspires to spend 80% of her day interacting with her portion of the company's stakeholders: hoteliers in Melbourne.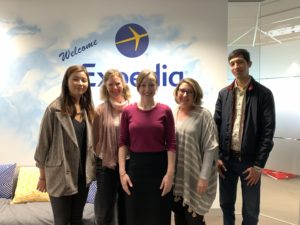 West talked through some of the challenges with OTA's, such as how to change some outdated perceptions industry players hold towards international OTAs and how to stay competitive and innovative in the fast-changing digital travel space. West also shared some opportunities for OTA's as they constantly adapt to fill needs in tourism supply. She noted how she felt consulting was one of the most important aspects of her role. Sharing Expedia Group's accommodation demand insights and consumer knowledge in the right ways can help hotels strategise and grow alongside industry trends; West wishes more of her hotel partners would actively tap into that resource.
The best part of the session? West's personal recommendations to the YTN advisees.
Here's our top three:
Adapt your skill set and look at the big picture. When you get caught up doing the 'day to day' you forget to step back and look at the big picture, which will only make you reactive instead of proactive. This includes looking at the big picture in your personal life, in your career and in your company. For West, that sometimes means thinking of the big picture at Expedia Group. even though her position aims to act as local possible.
Switch from scrolling through Facebook to scrolling through LinkedIn. Spending time reading or watching videos on your LinkedIn feed will be much more helpful in the workplace than most of the topics filtering through your Facebook feed.
Always go into a conversation assuming you're going to learn something and when you do learn something, don't be afraid to question it. Do not take everything you learn as a fact, ask more about the topic, carry on the conversation and probe deeper into how that piece of information fits into the bigger picture and build your network with positive sense of curiosity.
---
Written by: Olivia Salsbery
Olivia has experience in agency, non-profit, public and private communications. Her major focus has been on strategic digital communication, research and cause marketing. She has a bachelor of Arts (Public Relations and International Studies) and is currently studying her Master of International Sustainable Tourism. Connect with her on Linked In @oliviasalsbery.