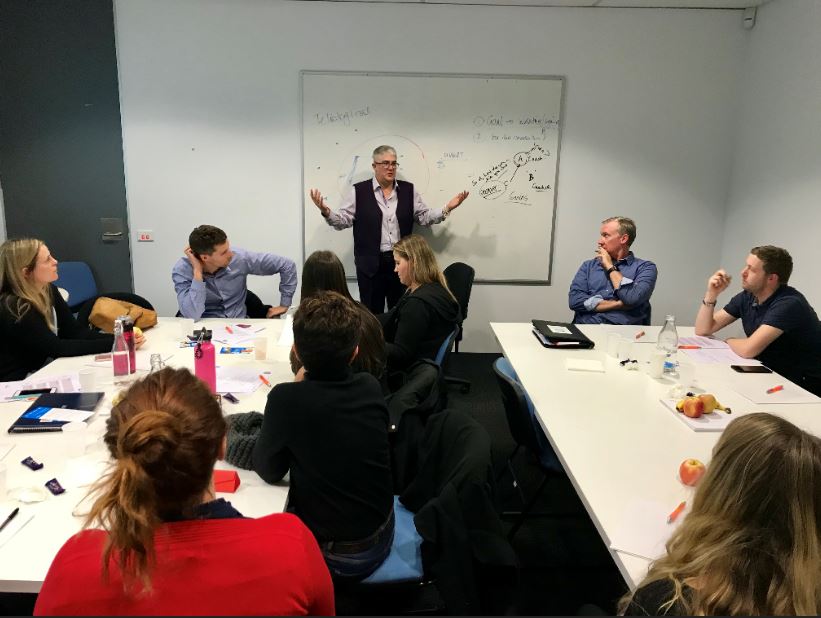 Trusted Advisor Program Launch
The Young Tourism Network Trusted Advisor Program is a free initiative focused on encouraging collaboration and peer assisted learning in the tourism industry.
We recruited 16 stellar Advisors for the 2018 program and have matched them with eager tourism students ready to take the next step in their career journey.
Meet and Greet
Advisors, advisees and YTN committee members gathered at the gorgeous Garden State Hotel and chatted, ate, drank and had an all around good time. Advisors and advisees had the chance to meet, to get to know each other and start building their relationship!
View more information on our 16 Trusted Advisors for 2018 HERE.
Mentoring Training with Mel Niel
All of our Advisors attended a training session with Mel Niel from Mind Insurance, to discover some great tips on coaching and mentoring.
She taught the team about the neuroscience behind learning and coaching, and the right questions to ask in order to provide a supportive and positive conversation for advisees in developing their own career goals.
Mel Neil is an Australian positive psychology practitioner and consultant. She designs and delivers custom leadership and performance programs for public and private sector clients. As a credentialed trainer in leading emotional intelligence and positive psychology assessment instruments, Mel also provides certified training, course facilitation and coaching.
Mel will also join all of us later in the year for our third Professional Development Event on Emotional Intelligence – so don't miss it! More information here.