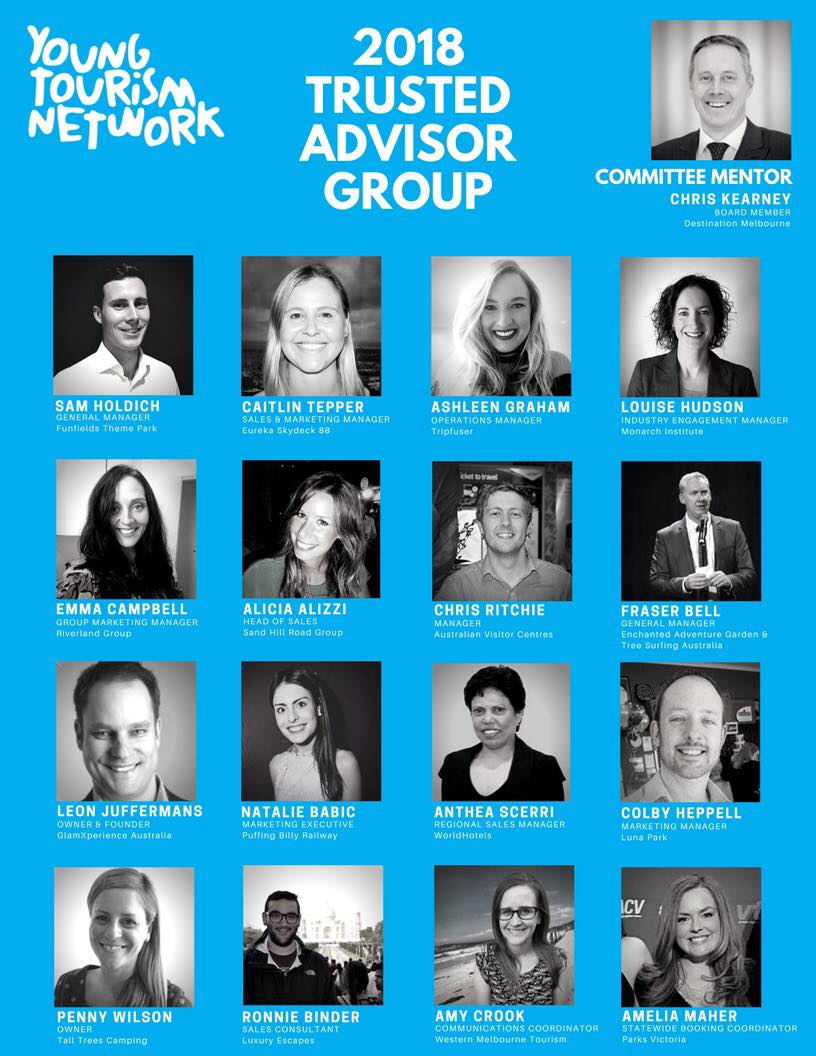 Introducing our Trusted Advisors 2018
Be part of the 2018 Trusted Advisor Program!
The Trusted Advisor Program is a free initiative focused on encouraging collaboration and peer assisted learning in the tourism industry.
We have recruited 16 stellar Advisors for the 2018 program, and we can't wait for you to meet them!
At a glance:
Students considering applying for the program should be at a stage in their education where they are ready to make an active contribution to the industry beyond current study commitments
The program is a unique opportunity to learn from professionals in the industry and gain insights to career path options
Increase you industry knowledge and networks, and make new friends
Build your professional confidence
The program will complement your formal study and give you practical information on how the industry is structured, the different career paths, as well as help you develop your skills and knowledge of your area of interest
Attend the program Meet and Greet on May 23
Meet with your advisor at least three times from May to October to ensure you both get the most out of the program
Applications for students are now open  – apply now.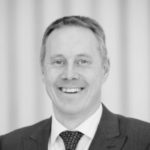 Chris Kearney – Commitee Mentor (Destination Melbourne)
With a prestigious background in attraction management within Australia and overseas, Chris Kearney has a wealth of experience in the tourism industry. Managing iconic international attractions including The London Eye, Emirates Air Line (the London Olympics gondola) and some of the UK's largest theme parks. Chris has lead the Merlin Entertainments Group's Victorian attractions as Regional General Manager for SEA LIFE Melbourne Aquarium and Otway Fly Treetop Adventures and most recently was the CEO for the Victorian Gold winner for New Tourism Business. Chris has a passion for charitable work, engaging staff in charitable events and volunteering his time to several charities, including Challenge and Very Special Kids via Merlin's Magic Wand. After involvement in the committee and a strong personal interest in the development of Victorian tourism, Chris is enthusiastic to share knowledge and experience within the YTN team.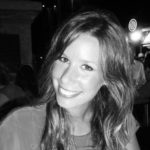 Alicia Alizzi 
Head of Sales, Sand Hill Road Group
Alicia is a driven, ambitious, passionate individual that loves challenges and achieving goals. Alicia has climbed the ranks across numerous fields, from Private Super Yachting to Hospitality until she found her true passion to be in Events. She love's not only working closely with her team but also building lifelong friendships with clients. Alicia sees the true role in events to be about creating lifelong memories for years to come for clients, from the initial introduction through to the final hug farewell.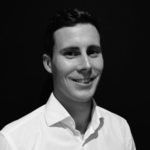 Sam Holdich 
General Manager of Operations, Funfields Theme Park
Sam grew up in Auckland, New Zealand with four older brothers. Being based on a small island nation at the bottom of the world, he always had a lust for travel and adventure and tourism was the perfect way to achieve this! Travel is Sam's passion and hobby and is how he remains refreshed and passionate about his job. Everyone needs downtime and what better way than travelling the globe. Obviously, making the most of Melbourne's bars and restaurants with friends and family is a prerequisite for enjoying life in this great city!      
Operations Manager – Asia Pacific, Tripfuser
Ashleen is originally from the UK, she moved to Melbourne in Sep'17. Travel is very much a big part of her personal and professional life. So far she has visited over 50 countries. She love's the city life, from discovering great cafes, comedy nights and taking part in pub quizzes.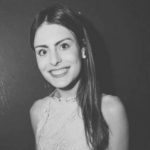 Natalie Babic 
Marketing Manager, Puffing Billy Railway
Natalie enjoys working at Puffing Billy. It's a very challenging job, but she feels very lucky she's been given this opportunity to work in this team environment. She works hard and learnt that it's ok to move sideways in your career and challenge yourself! Natalie loves working in the tourism industry, and love's Puffing Billy. She love's where she is now in her career. It doesn't feel like hard work when you enjoy doing your job. She's very enthusiastic to learn new skills and continue growing. Natalie hope's that she can inspire others to maintain determination and make goals.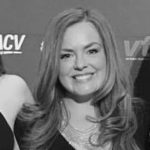 Amelia Maher 
Online booking system coordinator, Parks Victoria
Amelia is a pug loving kitesurfer with a passion for Nature-Based Tourism and leadership. Amelia has been in the industry for over 12 years and has worked a variety of roles across private, local and state government sectors as well as regional tourism. Her current role with Parks Victoria exposes her to both Nature-Based Tourism and a digital aspect of the business including website, online bookings and social media. She was previously the Chair of YTN and believes this program offers a great opportunity for students and advisors. Amelia is particularly interested in empowering and enabling new and young people to follow and achieve their goals. Having completed MTLP (Melbourne Tourism Leadership Program) in 2014, she believe the learnings from this program along with her professional experience will assist her in becoming a successful advisor.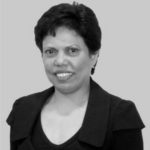 Anthea Scerri 
Regional Sales Manager AU/NZ, WorldHotels
Anthea Scerri has over 26 years of working experience, 15 of which have been spent in the hotel industry both in Australia and overseas. Anthea is a tenacious and trusted sales hunter skilled in B2B and B2C sales.  Anthea currently works in global sales, managing the AU/NZ markets for an international hotel company based in Germany and ensuring the company's portfolio of 350 hotels exceed their financial, occupancy and business plan targets. Anthea has an Advanced Diploma in Tourism Management from the William Angliss Institute.  Anthea was also a past participant of MTILP in 2011. When Anthea is not on business travel, or in client presentations, hosting or listening in to webinars, etc. Anthea also volunteers on the Sponsorships, Fundraising and Grants Committee at her local church. Anthea is currently working on a 6 hour meat tasting survey to be held at the end of April, for 120 participants which will secure the church $2000 on completion. Anthea enjoys tennis and is looking at starting adult piano lessons very soon.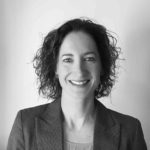 Louise Hudson 
Industry Engagement Manager, Monarch Institute
Louise has over 15 years' experience in marketing, destination management and stakeholder management. She is passionate about the tourism industry, its people and the opportunities that Victoria has to offer. Louise has worked for both local government, private enterprise, and launched her own consulting business in 2012. She is currently the Industry Engagement Manager at Monarch Institute, working with the tourism industry to identify skills gaps and developing courses which are accredited learning opportunities curated by industry.    At an international level, Louise has worked for the Melbourne 2006 Commonwealth Games, implementing its international tourism marketing strategy. She has also successfully won business for the Melbourne Convention Bureau, and has held numerous roles with the responsibility of destination marketing, including precinct activation at Docklands and launching Australia's first Harbour Town Shopping Centre for ING Real Estate. Louise was a founding board member and Chair of the Young Tourism Network, and a past participant of the Melbourne Tourism Industry Leadership Program.  Louise has been involved in the tourism awards as a winner of the 'Outstanding Contribution of Volunteers' award in 2010 and mentor to two other businesses. This is Louise's third year as a judge and she's honoured to be involved.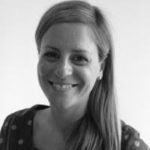 Penny Wilson 
Owner, Tall Trees Camping
Penny is a marketing and business development professional, with skills and interests in international tourism marketing. She has worked in the tourism industry for over 14 years in local and state government, regional tourism, events and the private sector. In 2005 she completed a Master of Tourism from Monash University. Penny established Tall Trees Camping on the Great Ocean Road in December 2016 and she's especially passionate about the growing youth and student travel market in China and Vietnam. She has strong networks and relationship building skills. Penny speaks conversational Mandarin and basic Vietnamese and has international experience in China, Vietnam, Estonia and the UK. In 2013 she was a recipient of the Hamer Scholarship to China.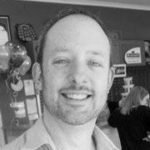 Colby Heppell 
Marketing Manager (Events & Digital), Luna Park
Colby has worked for Melbourne's Luna Park as Marketing Manager for the past 4 years. He grew up in Melbourne, illustrating and working as a professional graphic designer while feeding his addiction for adventure style computer games and 80's Sci-Fi. "Yes, I was a geek before being a geek was cool." It was these traits and the desire to make an impact on the world that attributed to his early adoption of the internet and to run his own business and finally see the role of marketing as 'levelling-up' a business in a creative and strategic way – to use a gaming analogy. Perusing a career in Marketing he had the opportunity to work with firms of all industries. He holds a BA of Business (Marketing) and an AdvDip of Fine Arts & Design and believes learning and innovation should be a constant part of your career and personal life.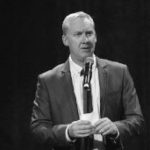 Fraser Bell 
General Manager, Enchanted Adventure Garden & Tree Surfing Australia
Fraser is a proud Victorian by birth born and raised on the Mornington Peninsula.  It seems likely that growing up in such a tourist area and particularly growing up in Red Hill and Sorrento has instilled into him a strong tourism philosophy. His family is almost grown up and have at times worked with him in the tourism businesses that he has been involved in and he treasures those times together. His interests are probably typical.  Growing up by the sea he loves to sail and loves the coastal environments. He spends a lot of time walking through the coastal areas of the southern Peninsula enjoying these beautiful landscapes. Fraser love's to snow ski, and would love to do more of it but with the time life balance it can be difficult. Fraser love's to tour this country, the more remote and harsh the better. He is passionate about helping Australians get a start and learn to focus on life beyond school.  With over 120 staff under the age of 23 he spends a lot of time talking with them about what next and he hopes he can make a difference to their future career choices.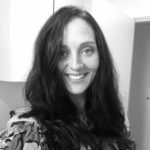 Emma Campbell 
Group Marketing Manager, Riverland Group
Originally from Scotland, Emma is a marketing graduate who has lived in Melbourne for 10 years. She has worked across a number of industries – FMCG, tourism, the arts and now is the Group Marketing Manager at the Riverland Group. She is passionate about driving sustainable growth in businesses through a focus on brand and audience. She also loves working with team members to help them be their best selves and focus on building their strengths. With two small kids (nearly) she is also passionate about supporting parents in the workplace and the importance of flexible working practises. Emma loves exploring Melbourne and Victoria and loves being a tourist every day in her adopted city and state.  She also loves eating out, good coffee, yoga and mindfulness.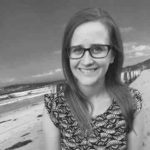 Amy Crook 
Communications Coordinator, Western Melbourne Tourism
With over ten years industry experience covering customer service, hotels, tourism and events roles, Amy has developed a real passion for providing exceptional visitor experiences. Her scope of expertise ranges from sales and marketing, to business development, team training and stakeholder relationship development. Amy has travelled, studied and worked overseas and interstate, completed a Bachelor of Business – Tourism and Hospitality Management at La Trobe University and currently works five jobs, including several volunteer roles within the not-for-profit sector. Amy is excited to be on the YTN committee this year, and last year landed her dream tourism job working with West Melbourne Tourism Inc. where she uses her passion and skills to share her love of exploring and promoting the great region that is Melbourne's west.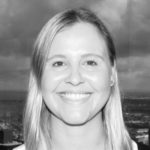 Caitlin Tepper 
Sales & Marketing Manager, Eureka Skydeck 88
Caitlin has lived in Melbourne her entire life and she enjoys travelling and spending time with her family and friends going to the beach at every opportunity.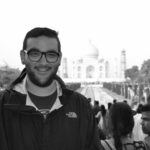 Ronnie Binder 
Flights & Travel Consultant, Luxury Escapes
Ronnie is a young professional in the tourism and travel industry. He has 5 years' experience in multiple roles across 2 large brands. With this great exposure and experience at the age of 26, he will be able to help people of all ages who are in and looking to get into this industry.  
Manager, Australian Visitor Centres
Chris is originally from New Zealand, he has lived in Melbourne for 15 years.  Chris has over 10 years management experience throughout the Tourism, Travel and Hospitality Industries.  He has tried to focus his career on following a path whereby he can combine his passion and skills with continued development. His core skills are with sales, recruitment, training & development and leadership.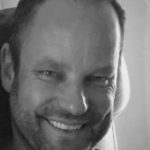 Leon Juffermans 
Owner & Founder, GlamXperiences Australia
After a career in the Dutch army, Leon worked for several local councils (economic development), before starting his own business in 2009. Together with a business partner, they started to introduce "glamping" tents in Europe from their base in the Netherlands. Inspired by authentic tents of the past, mixed with today's comfort and quality – they created durable and unique recreational stays. The concept of glamorous camping grew rapidly in Europe, and so did their company.
In 2015 Leon and his family started to broaden their horizons; relocating themselves and their business and started to introduce their latest range of products in Australia, which to Leon is the ultimate outdoor country in the world and a great portal to Asia. At the moment, they have two factories in the Melbourne region, where they design, manufacture and store their fully equipped glamping tents and where they convert shipping containers into luxury hotel rooms. Leon wants to make the accommodation part of the complete customer experience, and help to bring tourism to the next level.