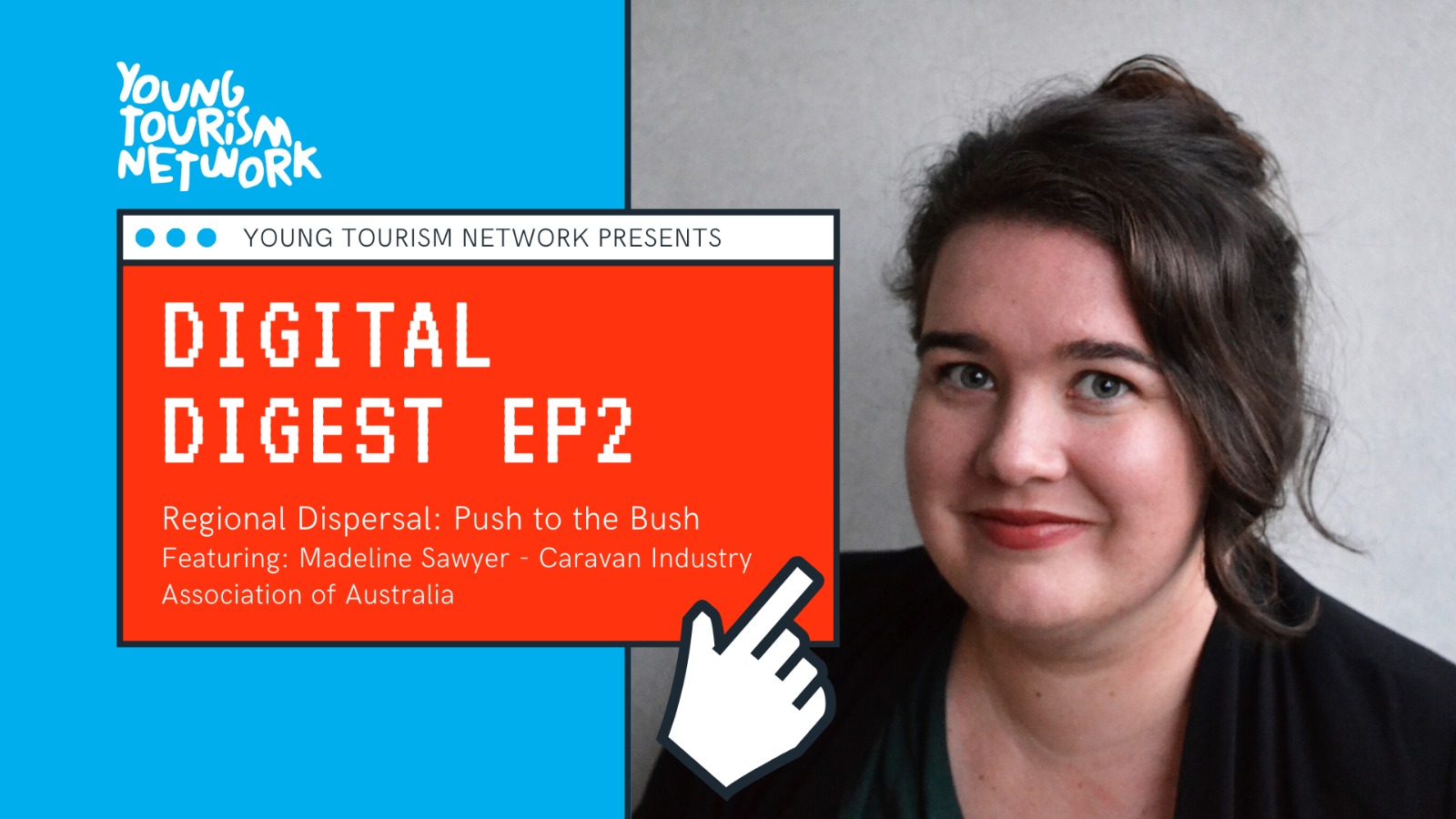 Push to the bush
On the evening of Thursday 11th June 2020 YTN members and friends joined Madeleine Sawyer (from Caravan Industry Association of Australia) and Stacey Barnes (from Greater Hamilton Shire Council) for an insightful webinar discussing domestic travel, regional events, and the push and pull to increase the dispersal of locals throughout Victoria and Australia.

Guests were treated to excellent industry knowledge, experience and the goings-on in two important businesses aiming to increase Australians discovering their own backyard.

The hard questions were asked but our guest speakers did not hesitate in proving constructive information, feedback and opinions.

Maddy focused on the 'pushing' aspect of encouraging people to explore further than the popular towns and cities, and we learned that it's not that difficult to spread further if you have a campervan! Another interesting note Maddy touched on was that people including, families, couple and friends, who camp are overall happier people. Wouldn't you agree? Maddy's fondest memory of her early teens was doing a three-month trip around Australia with her family. Now that's on the bucket list for many more people who attended the webinar we hear.

Stacey on the other hand, supporting Maddy's information and data supplied, believed that there is also a 'pull' element in attracting people to a particular region. This includes community events, wineries and special interest activities. Many of us learned there are many untouched trails, caves, dormant volcanoes and more within the region, but it's when you hear from the locals' hot tips, that's when you feel welcomed to the area. Stacey is soon to release a new campaign, showcasing the real stories from the locals of @VisitGreaterHamilton.

Tune in to YTN's next webinar in the Digital Digest series on Thursday 9th July 2020. Guest speakers are yet to be announced.

P.S. – YTN members can access a recording of the webinars via the YTN member portal.