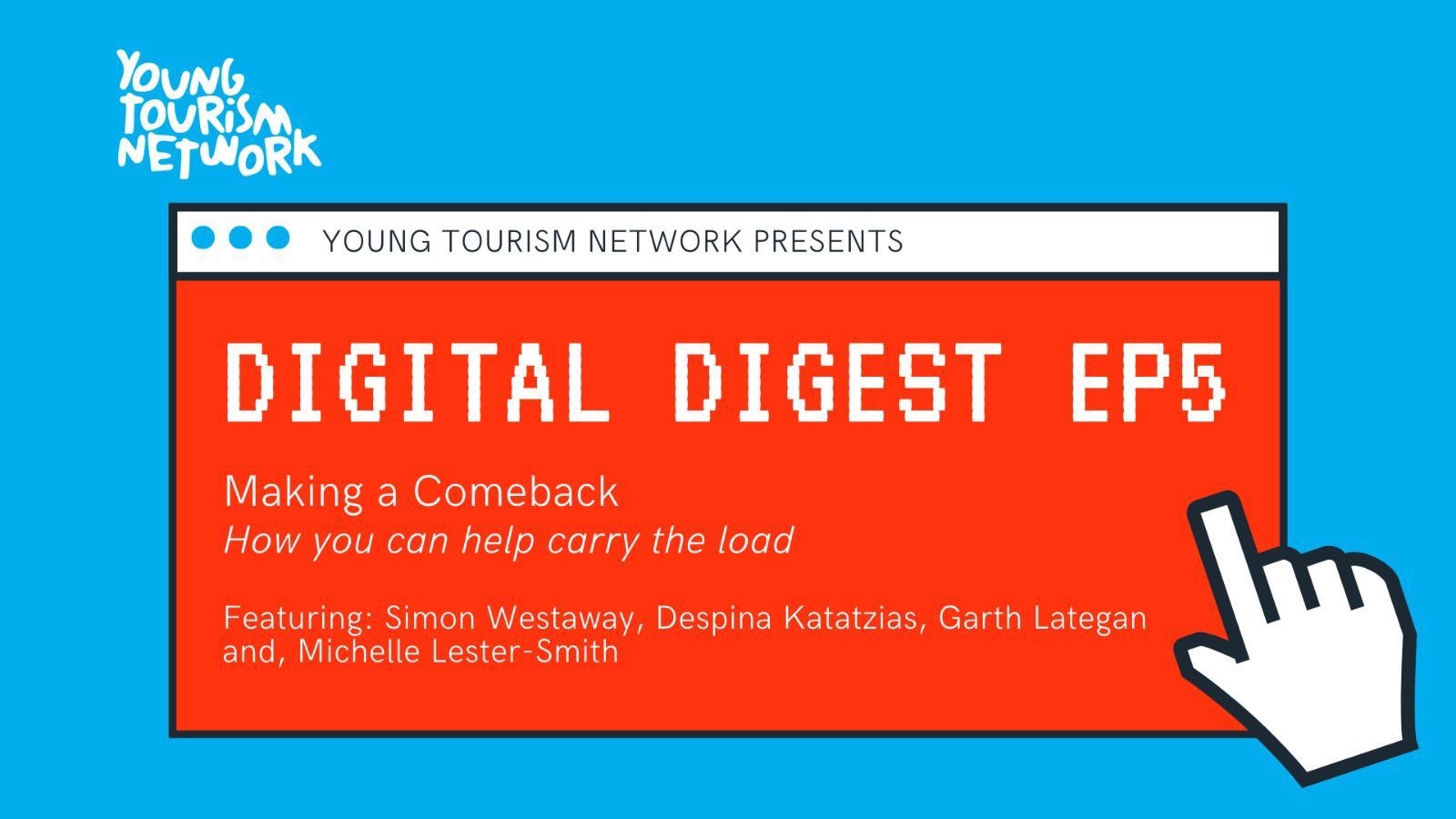 Making a comeback – How you can help carry the load
When life begins to return to 'normal' and those itching to resume travelling begin planning their next getaway, the tourism and events industries need to be ready to support their guests. Adapted event operations and travel habits could result in new and varied styles of visitation and is an opportunity where we should provide visitors with further responsible travel options; supporting the local regions, their economies, health and environment.
On Thursday 3rd September, YTN hosted the last digital digest of the year with three leaders in the tourism industry to discuss the path to make a responsible return after our period in hibernation – MC'd by the queen of tourism and training herself – Despina Karatzias from Institute of Excellence.
Simon Westaway from the Australian Tourism Industry Council has been vocal on the re-opening of Australia's internal borders, speaking at the Senate Committee hearings and extensively throughout the media.
He highlights that in a 12-month period the tourism industry has effectively halved in spend. Good to recognise which sectors can bounce back quickly (domestic weekend breaks, intrastate travel), and which will take more time (Chinese inbound travel, business travel etc.). Simon believes that it is a good opportunity for students to be across these and it is important to recognise that technology offers hugely ways out of the crisis moving forward; health passports; touchless screening etc.
Garth Lategan is the Event Manager & Producer for The Event Network and believes the focus is on producing and training in event management, work health and safety, financial controls, and computer support – he strongly believes events & hospitality sector going to have to totally reimagine themselves. He continued to outline that business models will need to change and, in some cases, totally be reimagined (i.e. for nightclubs) and that it will be a great opportunity for young minds to be involved in this with inventive new ideas.
Michelle Lester-Smith is the Product Contracting Manager at G Adventures who have been the leaders in small group adventure travel for nearly 30 years. She believes that knowing & developing your product as being the most crucial aspect for a business creates great opportunity to reflect on your product and adapt; crucial for survival and adaptation moving forward and that being sustainable & cost effective remains a vital part of business development
What a great session to attend – we can't wait to bring you more gold next year when the digital digest series continues!
P.S. – YTN members can access a recording of the webinars via the YTN member portal.