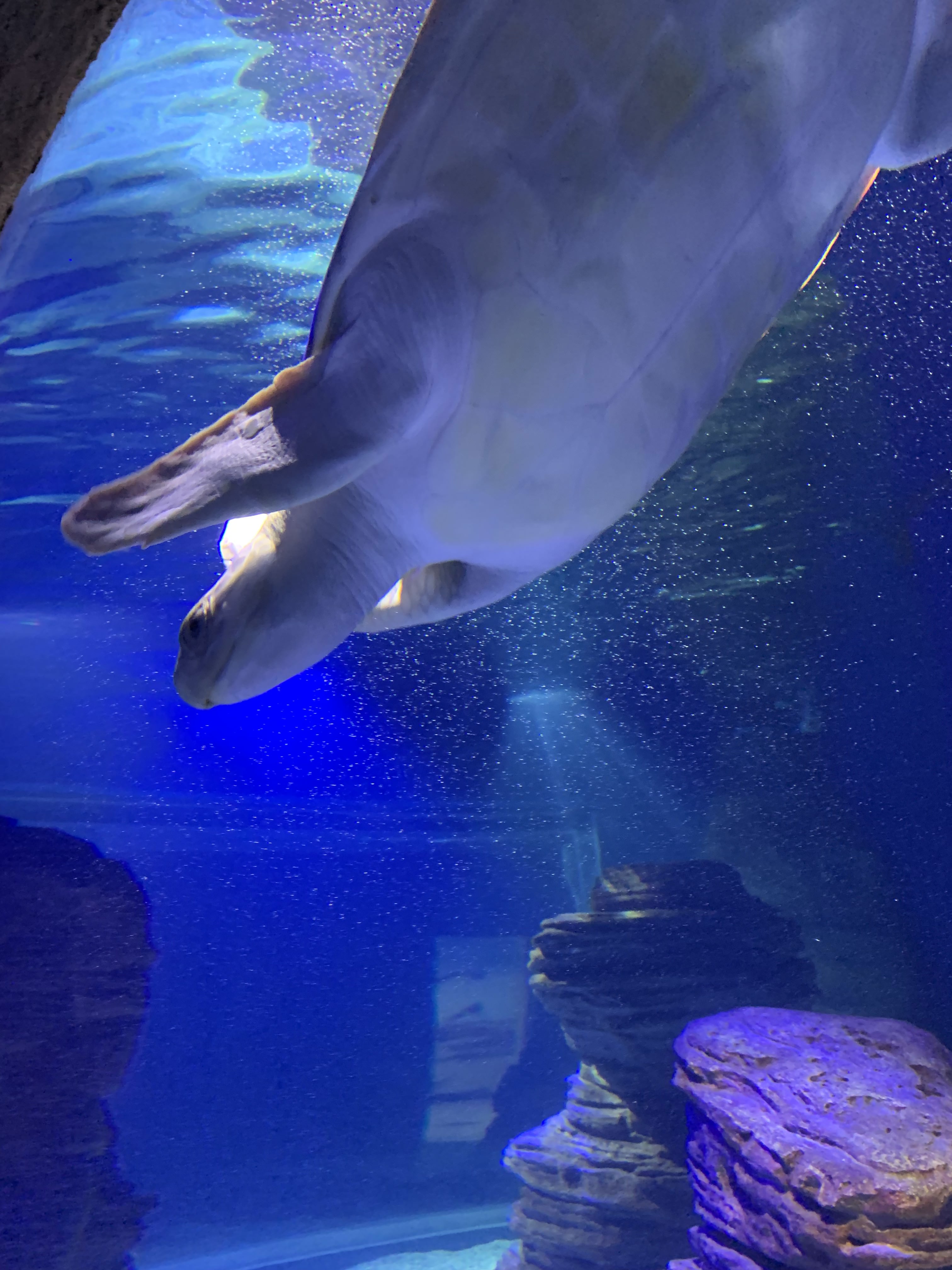 Getting to know our Industry Partners: Lucy Woodward, Sealife
We recently met with Lucy Woodward from Sea Life to talk about her journey in the tourism industry, her current role and some of the challenges she faces. Keep reading to find out more! 
How did you come to work in the tourism industry?
I have always been interested in tourism, when I was younger I wanted to be an air hostess. I studied Business and Tourism at University in the UK which involved a placement year with the Travel Corporation in Canada. Since leaving university my career has remained within the tourism industry and I hope it will continue this way.  
What is your role at Sea Life and how long have you worked there?
I'm the Trade Account Manager I have been here for almost 4 years now. Originally it was just 1-year covering maternity leave, I'm pretty happy I got to stay longer, however.
What is the company vision of Sea Life and how does this look on a day to day basis?
Our vision is of a world where our oceans are healthy, properly protected and full of diverse life.
We want all visitors to our aquarium to love the oceans and the creatures that live in them as much as we do. By sharing their beauty, we want to inspire you to help us protect them for generations to come.
We have many educational talks daily for our guests as well as full programs for school groups. We also work very closely with SEA LIFE Trust, which allows us to build a community of young leaders to influence positive change for the future health of the world's oceans
What is the best part about working at Sea Life?
Being immersed in such a unique, exciting and fun environment on a day-to-day basis, not many people get to sit next to a crocodile exhibit.  The whole SEA LIFE Melbourne team is enthusiastic and engaged and work together towards a common goal. The SEA LIFE brand also has strong ethical and environmental values, which shine through in the work we do.
What is a challenge that you consistently face in your role and how do you overcome it?
Within a sales role, you often have to manage a lot of different relationships both internally and externally, often all with unique needs. I'm a big fan of writing out a to-do list daily and blocking out time weekly to concentrate on my key partners, organisation is key for me.
What advice would you provide to people seeking a career in the tourism industry?
Be a tourist in your own city. You need to understand what draws people to your city, from attractions to hotels to food. You should also be interested in travelling! To succeed in the tourism industry you need to have a thirst for new adventures and experiences.
I would also say you never know where a job may lead you when working on my placement in Canada I never expected it to lead to a job in and then sponsorship in Australia but I'm extremely glad it did.
How do you think being a YTN member can benefit your career?
Being a YTN member will help me connect with like-minded individuals, learn from more experienced tourism professionals and develop my leadership skills.
Finally (and most importantly) what is your favourite animal at Sea Life and why?
I love so many of our amazing creatures but I have to say Pinjarra, our 5-metre-long saltwater crocodile, is my favourite! Not only is Pinjarra a sight to behold, he helps our team educate the public on the ecological significance of the saltwater crocodile and the need for conservation.