Young people in tourism have experienced a rapid loss of confidence, hope, and engagement as a result of the pandemic.
This is why a few months ago, the YTN Committee embarked in a new journey focusing on well-being. Young people are key to the ongoing success and resilience of tourism businesses and this project aims to reconnect and reenergise you through a series of activities. Three modules (two experiences and one workshop) were designed to improve your sense of meaning, purpose and wellbeing, and inspire new possibilities.
It represents a unique opportunity for our YTN members to reconnect with their passion and with their peers.
This initiative is made possible thanks to the Mental Wellbeing of Business Communities Grant Program. Attendance is free of charge.
Spots are limited and restricted to YTN members. Please only register if you can guarantee your attendance. A no-show would deprive another member from a unique experience. Not a YTN member yet? Don't let that stop you! Join the YTN community today and register for our Wellbeing program on the same day!
---
Activity 1: A Taste Sensory Experience *Limited to 20 guests* (registrations have closed)
Details
Date: Saturday 30th July 2022
Departure and return: Port Phillip Ferries Docklands Terminal Melbourne
Meeting time: 10:45am
Return time: 5:35pm
Highlights
Ferry trip from Melbourne to Geelong and back
Lunch at Eden Oak
Wellness experience to nourish the mind and inspire positive change with Jo Surkitt from Revitalise Escapes
Argi-Tourism inspirational story – Lard Ass Butter owner Monica Cavarsan
Registrations closed Wednesday 27th July 2022.
---
Activity 2: Cultural Connection Experience

(registrations have closed)
Details
Date: Saturday 6th August 2022
Departure and return: Federation Square
Meeting time: 10:30am
Return time: 2:45pm
Highlights
Koorie Heritage Trust cultural walk about connection to land
A bush tucker talk with Rob Hyatt
Lunch at Mabu Mabu Big Esso
Wellness experience to nourish the mind and inspire positive change with Jo Surkitt from Revitalise Escapes
Registrations closed Wednesday 3rd August 2022.
---
Activity 3: Your Tourism Futures Workshop
Details
Date: Thursday 11th August 2022
Location: Prince Alfred (Richmond)
Time: 6pm to 9pm (including dinner and networking)
Facilitated by Rachel Taylor, an experienced facilitator and trainer, this 2-hour workshop will wrap up the Future Tourism Leaders Wellbeing program. With a changing and uncertain future to our tourism industry it's not surprising many of us are losing hope regarding our futures in the industry.
This workshop will give you a chance to come together with like-minded people who wish to explore their future in tourism by reconnecting with their passion, learning what it takes to thrive as we navigate uncertainty in tourism, and find ways to seek new possibilities.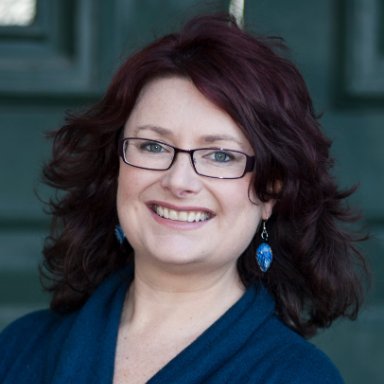 Rachel is lecturer and tutor at several Australian universities, specialising in wellbeing, positive psychology, entrepreneurship, and innovation. She is currently completing her PhD, which investigates energising work relationships. She holds a Master of Applied Positive Psychology and a Master of Entrepreneurship & Innovation. Her career spans founding and running a social enterprise, consulting and business development, professional communications, and managing major events.
---
How to apply?
We encourage all registrations through this online form. The registration includes a short survey to help us measure the impact of this program.
You will receive a confirmation email within 48h after submitting your application.
If you have any questions about this program, please feel free to reach out via email: info@youngtourismnetwork.com.au