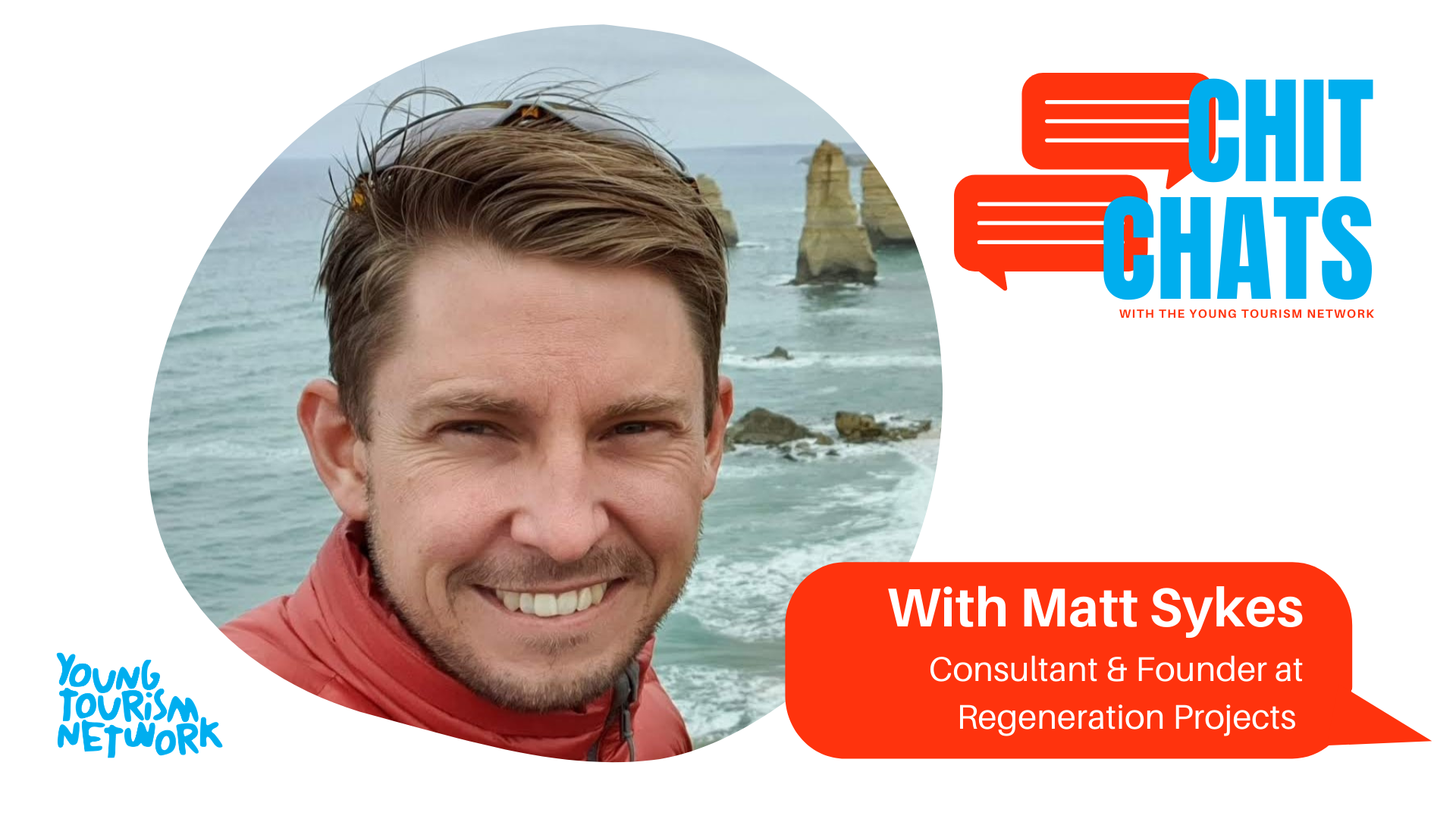 Chit Chat Series: Matt Sykes
Let's start off by learning a bit about you. How long have you been working in the industry? What/where did you study and what roles have you worked in up to today?
My entry into the Tourism Industry was in 2014 when I studied at TASTafe in Hobart where I studied a certificate 3 & 4 in Adventure tour guiding. Now before this I studied Landscape architecture at Melbourne University. Then after starting and running my own business after a number of years, I ended up going across to Europe and studying at the University of Cambridge studying a Postgraduate Diploma in Entrepreneurship.
When I returned to Australia, I heard the call from the wild, I wanted to get out from behind my desk, which then led me to Tasmania. The reason for going into Tourism was that I had had a remarkable travel experiences in 2013 up on the LaraPinta Trail with a company called Trek Tours Australia. Which I really resonated with the experience, who recommended studying Guiding in Tasmania.
One of the Great strengths of the course was that it had great partnerships with industry. So off the back of this I picked up a few walking gigs with Tasmanian Walking Co based up in the Bay of Fires and Freycinet Experience in the Freycinet National Park. I also worked as a Kayaking guide during this time and worked for a company called roaring Forties.
So I then worked in this world of guiding for a few years, and when the seasons would end, I would end up going away overseas in between seasons. Eventually coming back full circle to work for Trek Tours up on the LaraPinta trail where it all began. Then unfortunately after a knee injury I ended up taking a short break in my home state of Victoria then moved back down to Tassie to take on a position at Tasmania Walking Company as Transport Coordinator, then stepped into their Experience/ operations manager at their Cradle Mountain Huts product, which would certainly be regarded as one of the most iconic Eco Tourism products in Australia which overall was a great experience.
In the background I had also been doing a lot of work with the Aborginal Community in Tassie on the Wukalina walk as a consultant. Then as time moves on I came to the end of 2017 and was looking for a change and wanting to connect back to Victoria, I came on board with Peninsula Hot Springs as their Guest Experience Manager and developed their wellness business case. Then throughout that time I also made a pitch to VITC for the Lynette Bergin Fellowship in 2018 which included research which led to a Strategic Document called the Great Victorian Bathing Trail.
At the end of 2019 I finished up my role at Peninsula Hot Springs and set up my own Consultancy Organisation – Regeneration Projects. One of the things about Tourism is that it really connects so many other industries and other aspects of life – a connection with the outdoors, Connection with Wellbeing, Connections with Aboriginal Cultures and also Tourism can be a very good business, which can bring a lot of benefits to not just  the economy but to all pillars of Life. That's what I love, I love that  Tourism is such an integrated, holistic Industry, and that it has so much diversity. 
What was your most memorable travel experience?
So it was 2008 and I was studying Landscape architecture, and I transferred to do a Subject at RMIT which was called The Lurujarri Dreaming Trail which allows you to walk with the Goolarabooloo community for 9 days along one of their traditional Song lines and cultural paths. This experience opened me up to a whole new way of seeing the world, to life and to myself, which has just shaped who I am and would be the most influential experience that I've had. Experiencing that connection, being out on country with elders, listening to stories and being present in the moment in those extraordinary landscapes along the coastline of Broome, WA.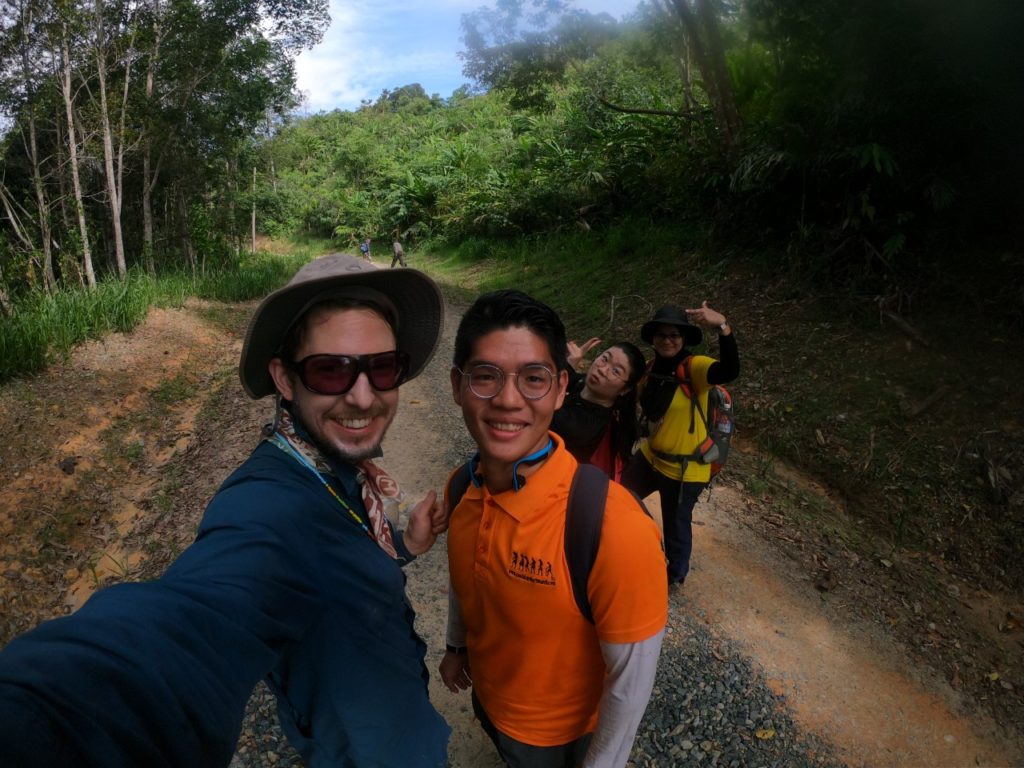 What Are You Passionate About?
Well regenerative tourism but I'll jump into that in another question.
I am also really passionate about Education, particularly Bush University. The experience that Ive had, have led to a whole wave of other experiences where I continued to reach out to other indigenous communities, which ultimately through tourism, has acted as a vehicle for crossing over a learning about Aboriginal and Torres Strait Islanders culture. I think that that is one of the beauties of cross cultural understanding and awareness, that it's within a country or international, it brings the world together. 
An important thing to link it with is that what I have come to understand with these experiences with Aboriginal People is that it is like going to busy University. Your elders are like your professors, they are culture bearers, they are incredibly knowledgeable and if you are willing to reach out, it will come back to you. So I think that, that is a lesson, that Tourism creates a listening space to bring cultures together. And it's for our generations and younger generations, that it's important that we spend that time to listen and creating bridges between travellers who want to have those connections and communities, elders, cultures bearers, Aboriginal and non-aboriginal who can facilitate that. 
What skills are most important for working in the industry that you don't learn at uni/TAFE?
Tourism for me is about creating an experience, but that is very hard to do from learning from a textbook or lectures. The Lectures and the classroom and even the outdoor classroom is all very important and plays its role. But at the end of the day People/Travellers are looking for experience and in some way they are looking for experience that can transform their lives and make their lives better. They may not always be to that extent but as a friend would say " Tourism is where people would rather be" it's where you work, you work you save your money and then you travel and have experiences. Thinking about the purpose behind travel is really really important. I think part of what helps that is by travelling yourself and knowing what that feels like. Knowing so you can see through their eyes what the traveller is searching for.
For me right now, it is a critical time right now, that  Young Tourism Professionals think about 'what is the Purpose of Tourism?' Because it just can't be what we were doing before. The World is different, We have to think, We have to respond to the issues around climate change. We have to respond to the issues of racial discrimination, we have to respond to the Pandemic and financial collapse. Our purpose as an industry is shifting, but the beautiful thing about tourism is that it can morph, evolve and  adapt, it's not static. I think that it is now up to our generation or younger generation to lead that process in collaboration with older leaders within the industry. 
What would you love to change about the world?
I would love to invite young tourism professionals to shift our focus from sustainable tourism to regenerative tourism. Sustainable tourism or ecotourism for me, often happens in wilderness areas which are reasonably well intact and can be protected as they are. The problem with this model of Sustainable Tourism or ecotourism is that it is really only applicable in these remote wilderness areas. So I think what we need to do is switch even with sustainable tourism, which is focused on 'okay well lets just be less bad? Let's just cause less harm.  Which isn't all that inspiring. 
So Regenerative tourism looks at what are the benefits of these experiences from these tourism businesses that we create, what benefits can we bring to the community wellbeing. To restore ecosystems, not just protecting them. To celebrating cultural diversity and rekindling culture. Then transitioning to regional and circular economy. The world has changed, Covid has happened, let's look at trying to do something really positive and beneficial.
Any final words?
No one is going to create the path for you. If you have a passion and a vision, follow your values and surround yourself with people that you find inspiring and the journey will unfold.