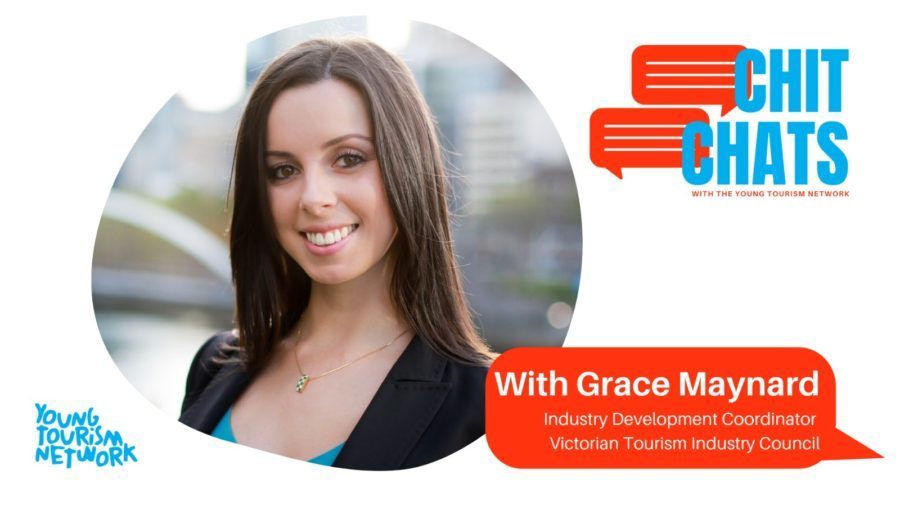 Chit Chat Series: Grace Maynard
Let's get to know a bit about you. What did you study at uni? What were some of your past roles before you joined VTIC?
Tourism was not my first career choice, my undergraduate degree is in Politics and European Studies with Honours in European Studies. I was working at State Parliament in Perth when I finished uni, and after a year I was ready to get out of Perth, so I moved to Italy on a Working Holiday Visa. My original plan was to teach English, but by the time I finished my course all schools had just gone on a three month summer break (I had not thought this through). I ended up moving to Florence and working in a jewellery store whose main clients were international tourists on coach tours and cruise day trips. When my visa expired I moved back to Perth, and was at a bit of a loss what to do, I had the travel bug and did not want to go back to government work.
I applied for a job at Flight Centre so I could talk about travel all day while I figured out what to do, and from the first day of training I was hooked. I was at Flight Centre for two and a half years and it really opened my eyes to the all the possibilities in the tourism industry, and I knew I had found my career. However, working in sales was not my preferred role, and I wanted to get a better understanding of the industry and give myself more options. I moved to Melbourne to study my Master of International Sustainable Tourism Management at Monash University. As part of the course I was able to attend the ITB Berlin conference, which was on a scale like I'd never seen before and gave me 100% confidence I was in the right industry. Our group was also invited to participate in a UNWTO workshop which was a fantastic experience.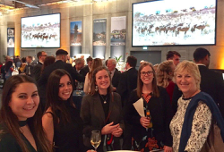 Timing was on my side and I started at VTIC just after I finished my degree. I've been with VTIC for three years, and being part of an organisation that exists to help tourism businesses is extremely rewarding. In the current situation we're in, knowing that we're working to support the industry as much as possible gives me a sense of purpose. I was also on the YTN committee for two years which was a lot of fun and I loved helping other students and young professionals on their tourism journey.
What is your favourite thing about your job?
As part of my role I manage the Quality Tourism Framework accreditation program. Businesses need to renew their accreditation every year which includes an online submission. I love seeing what achievements businesses have made each year, and their plans for the year ahead.
What do you think is a quality that will get you far when working in this industry?
Being open and flexible. Tourism is a dynamic industry with so many different facets and connected to so many sectors across the economy. Depending where you work, you may find yourself working on projects you had no idea were tourism-related and loving them. A willingness to try anything will be very welcomed, and this applies to job searching as well – widen your parameters and you may be pleasantly surprised at the opportunities you find.
What is the one piece of advice you would go back and give yourself when you were studying?
Volunteer at and go to industry events!
In your opinion, what helps the most when transitioning from a Masters degree in tourism to working in the industry? [Question submitted by Isabel from Monash University]
Tourism is a very social industry that loves to network. Being a YTN member is probably the best step you can take, as you can get to know people already in the industry or other students, and can learn from each other and build your own friendships and networks. When we are finally able to have events again, having friendly faces in the crowd can be a big help and stop you feeling overwhelmed.
What would you say is your greatest professional achievement?
Delivering the 2019 Visitor Information Services Summit. The annual 2.5 day event is the key professional development event for visitor information servicing staff, and while I have helped out at previous VTIC events, this was the first time I was directly involved in event management. It was a very steep learning curve, but it was a successful event, with 106 delegates and a 4.75 out of 5 satisfaction rate. The VIC staff and volunteers are so passionate about their role in the industry, it is a real pleasure to work closely with the sector and put the program together to help with their professional development. A highlight video of the event is available here.
Like many people across the world, you've transitioned to working from home over the past few months. What is the best way to stay connected to colleagues (or classmates) when you're stuck behind a screen?
When we were in the office, we always did The Age trivia on Friday afternoons. We've kept this up through our online meetings, and it's a great way to finish the week. One of my colleague always has a different background on our team meetings which brightens up the day. I think still managing to find fun moments of connection is the key to keeping up the team bond.
The future of our industry may look bleak for the moment, but what is keeping you motivated or excited about what's to come?
This is an opportunity for a reset of so many aspects of our lives, and for tourism there is the opportunity to examine the status quo, and evolve from this crisis to operate in a more sustainable, managed way. This industry is so resilient and seeing how we will adapt and develop new ways of operating is something to be excited about.
A lot of things are changing in the world around us, but what is one thing that you hope stays exactly the way it is?
I think the sense of community that has developed and desire to help local businesses since we've been stuck at home has been wonderful to see, and I hope this continues when all the restrictions have eased.