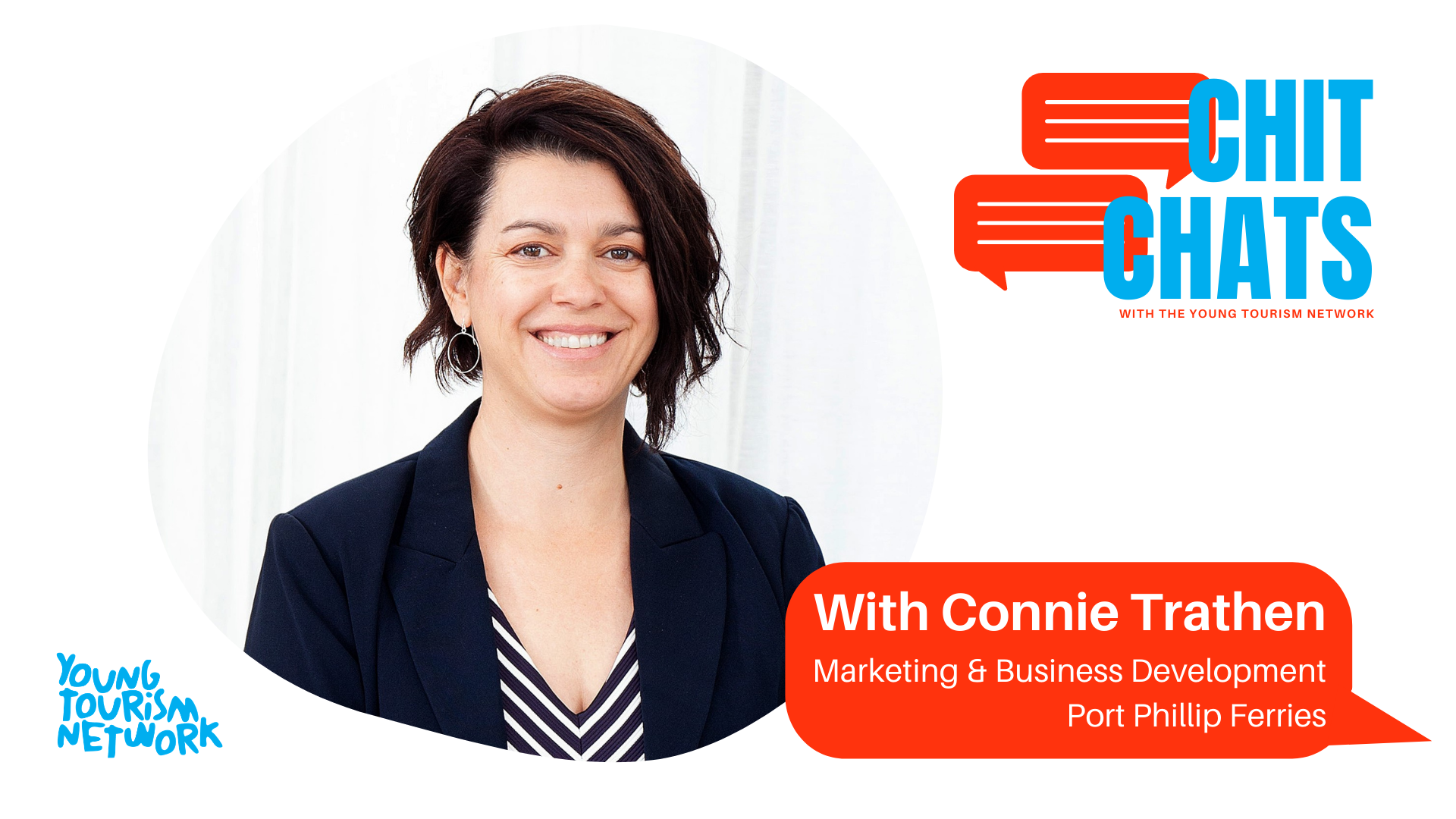 Chit Chat Series: Connie Trathen
To help our readers get to know you, tell us a bit about yourself and your career journey so far.
I grew up in Geelong when it wasn't cool, fled to Melbourne for 15 years in my 20's and wised up and moved to the Bellarine (Portarlington) just over 10 years ago. Geelong is cool now, and it's great having access to the city while living in a gorgeous region by the sea.
My "career" started at the age of 13 when I started working for the family catering business. We primarily serviced large European weddings. I could write a book about the wedding bloopers I witnessed over those 10+ years.
I worked the floor in various hospitality venues including stints for companies like Sizzlers, Lone Star Steakhouse and Hungry Jacks, that all taught me foundations and systems that I think still live with me now.
With that experience in hand, I spent several years delivering training programmes for hospitality and retail across a number of businesses around Victoria and Tasmania. I ended up in a management role for a Registered Training Organisation dealing with compliance, resource and business development.
I landed back in hospitality and events when I moved to the Bellarine in 2009. I was employed at the magnificent Vue Grand Hotel, to promote and conduct weddings and conference events. I can't stress enough how much I valued my time at this venue. We had THE best team, we pumped out some super events and we were given the freedom to move the venue into the modern world. I introduced the venue onto Social Media and that's really where I found my passion to entice visitors to our venue, but also the greater region of the Bellarine, of which I am so passionate about.
I spent a short stint covering a maternity leave role with Tourism Geelong and the Bellarine. (working with the fabulous Lakshmi Cashmore) There was no doubt that in this time I realised that my vision was to promote this region through my work and in my personal influence.
The last few years I've been extremely fortunate to be involved with Port Phillip Ferries. I've had the opportunity to work within a very new and innovative product from almost it's inception. We have created connections to allow more people to visit and experience the destinations of Portarlington, Geelong & Docklands, and I'm especially proud of the Packages and Experiences we developed over the last few years. I cannot wait to see interstate and international visitors back here again in the future.
Stay tuned for my next adventure at the Grand Hotel Portarlington. I look forward to encouraging more visitors to the Bellarine, and have them stay a little longer in region.
What/where did you study? Did you always want to go into tourism and events marketing or is that something you fell into?
I didn't go to university, although I was accepted, I just didn't feel like it was for me. I needed to be more hands on and practical and get into the work force as soon as I could.
I completed an Advanced Diploma of Hospitality Management, but I have to say I don't remember much from the classroom, I always learnt best on the job.
This programme provided students excellent opportunities to plan and run events, learn how to work under pressure, think quick on our feet and the importance of delivering top notch customer experiences. I don't think much has changed in my ethos since then ( some 20+ years ago)
I didn't particularly know I would work in Tourism, and particularly not Marketing, but a lot of the journey was about timing, chance and realising what I thrived on. Once you find your happy place, you know it and you give it your all.
What's a great talent you have?
It's taken me a while to realise this, but I think I can balance a heck of a lot of things at the one time and somehow prioritise and work through what needs to be done.
I'm not saying I don't procrastinate or gets stressed at times, but when I look back at some of my roles, I'm usually working on 10 different things at the one time, while seemingly looking under control and able to shift direction pretty quickly if required.
I also think I'm good at helping people make connections. It's just an instinct that I like to introduce people and find acquaintances I think would benefit from hooking up.
What is the one piece of advice you would go back and give yourself at the start of your tourism career?
You don't have to fit every criterion to give something a go.
I used to see jobs and think I'm not qualified enough, or they wouldn't consider me. You need to appreciate that everyone else is also feeling a little nervous or doubtful and many are simply winging it. You always have something to offer a role or position that would bring value, so just give it a crack.
Once you have got the interview, don't put the pressure on yourself, you will either click or not. It's not always meant to be, but it's always worth going through the process.
What's the most interesting thing you've read or seen this week?
Well in this current environment, my eyes are obviously on any news on when we will be able to travel and have visitors to our regions. Seeing the recent stories about travel bubbles with New Zealand, Singapore etc gives me some hope ( although it hurts to be a Victorian at the moment, am I right?)
If you could live anywhere, where would it be?
San Sebastian, Spain. But only if you can guarantee that eating endless quantities of pintxos, tapas and jamon won't affect the waistline. And I would need all my family and friends there as well. So really, living on the Bellarine, surrounded by amazing wineries, great producers and views of the city isn't too bad either!
What are you excited for next?
I'm in the process of transitioning into a new role of Marketing at the Grand Hotel Portarlington. The hotel is owned by the same company as Port Phillip Ferries. I have absolutely thrived on being involved in the ferry business for close to 4 years, and I know this service has bought great attention and highlighted our region as somewhere of interest.
Commencing next year, the Grand Hotel will be going through a major renovation, with the inclusion of boutique accommodation and wonderful event spaces. I can't wait to sink my teeth into capitalising on that increased awareness of the Bellarine and to provide a venue that will knock the socks off any visitors 🙂