The Young Tourism Network (YTN) is a not-for-profit organisation that was established in 2005 with the aim to provide students and young professionals the opportunity to learn and grow through networking opportunities and professional development programs, gaining valuable knowledge and building strong relationships across the broader industry.
YTN's Trusted Advisor Program started in 2017 and every year the program is reviewed to meet the needs of students. Similar to the 2020 program, this year YTN will be running the Trusted Advisor Program as a one-on-one coaching opportunity. i.e. each Advisor will be paired with and Advisee based on career interests/experiences.
Program overview
YTN's Trusted Advisor Program aims to provide tourism, events and hospitality students (Advisees) the opportunity to learn from experienced professionals (Advisors), and gain a better understanding of the tourism industry and the jobs available within the different sectors.
The program offers development and networking opportunities for both Advisors and Advisees while delivering additional membership benefits for YTN members through sharing of knowledge and industry experience.
For 2021, the goals for the Trusted Advisor Program are:
To provide students with an understanding of the tourism industry
To provide students with a link to the tourism industry
To provide opportunities for students in tourism, events or hospitality to learn from experienced tourism professionals
To provide established tourism professionals with an opportunity to enhance their existing leadership and communication skills by becoming an Advisor
The program will run from late July until late October with the expected commitment to be a 30-45 minute catch up, on a fortnightly basis. More time can be allocated pending the schedules of advisors and advisees. We are also hoping for each advisor to incorporate in a workplace visit where applicable (COVID-regulations permitting).
There will be an expectation on Advisees to initiate contact and organise meetups/phone calls/zoom conversations with their respective Advisors. However, we ask that Advisors assist as necessary with this, as many Advisees may not have the experience or confidence to.
Due to the uncertainty that remains regarding what will and will not be permitted in Victoria, we ask that all Advisors and Advisees partake in this program with a flexible mindset.
Benefits of the program
After 2020 being an immensely turbulent year for tourism in Victoria, there is a strong need to connect emerging professionals with established professionals through programs such as the Trusted Advisor Program, to ensure professional development and mentoring experience is available for students and young professionals.
As an established professional, you might be better equipped than others to deal with the current environment we are living in. Through this program, Advisors will have the opportunity to enhance their leadership, coaching and communication skills while contributing to the future of the Victorian tourism workforce.
Advisees will gain an understanding of the broader tourism industry, higher awareness of career pathways in tourism, receive career and professional guidance from an experienced professional and build a strong network within the industry.
Key Dates*
Applications for Advisors closed on Wednesday 2 June
Applications for Advisees closed on Sunday 13 June
Advisor workshop with Mel Neil (positive psychology practitioner and consultant, founder and CEO of Mind Insurance): Tuesday 20 July 
Meet and Greet (Advisors & Advisees): Tuesday 27 July
Program officially begins: Monday 2 August 
Closing networking event: Thursday 28 October
*Please note that these dates may be subject to change
YTN will provide further information and some talking points and advice throughout the program.
If at any time you have any questions about this application form, please feel free to reach out via email: info@youngtourismnetwork.com.au
---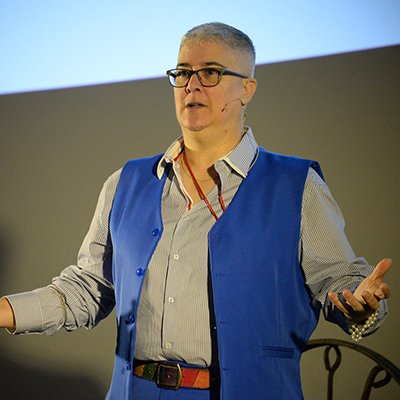 Mel Neil, founder and CEO of Mind Insurance.
As a credentialed trainer in leading emotional intelligence and positive psychology assessment instruments, Mel also provides certified training, course facilitation and coaching.
Mel's innovative programs are recognised by peak bodies both domestically and internationally. She co-designed the first Australian Government accredited Diploma of Positive Psychology which is now delivered in the United Kingdom, Canada and New Zealand. She also co-designed and continues to facilitate the Award Winning Melbourne Tourism Leadership Program.
The uniting theme of Mel's work is her desire to empower and facilitate the success of individuals and communities. This objective drives the astute application of her positive psychology research, knowledge and skills to teach both leaders and teams how to increase personal, business and collective wellbeing.