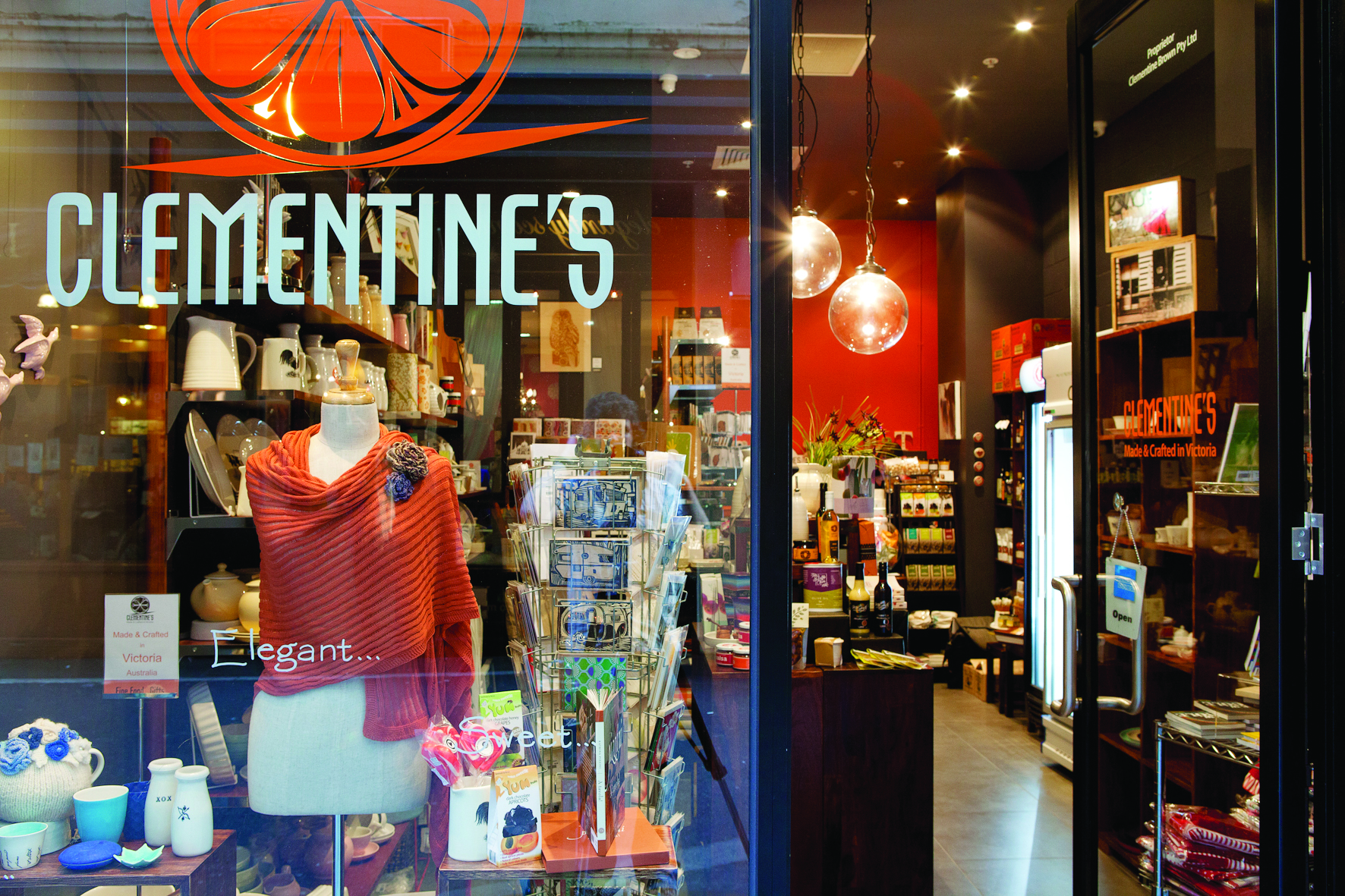 Partner Spotlight – Clementine's
When Melanie Ashe was travelling through the province's and villages of France, little did she know it would be the inspiration needed to create one of Melbourne's best-known local retailers. Since 2011 Clementine's in Degraves St has been regarded as the place for Victorian made Fine Food & Gifts in Melbourne's CBD.
Melanie wanted to bring the same locally sourced products and goods that inspired her in France and provide quality products that were not on offer in other discount souvenir shops.
"When travelling through France I saw the local industries in the small villages but when my final stop was Paris and wanted to get locally made items to bring home as gifts, everything I saw was made in other countries and mass produced.  I realised that Melbourne was exactly the same and did not represent the locally made products and produce that I was able to get through small makers and regional areas.  So I decided to change that and Clementine's was born in the heart of the city" she said.
Clementines only sells products and produce made & crafted in Victoria, Australia. They offer a range of gifts, souvenirs, food, jewellery, body care and other home wares of real quality which are locally made.
Melanie sources items from over 100 small Victorian businesses all from a highly accessible CBD location on Melbourne's famous Degraves Street.
Being a small-business owner certainly has it's share of challenges but Melanie believes the benefits now far outweigh the early obstacles man small-business owner's face.
"The biggest rewards are autonomy & working face to face with real people, from the small makers, engaging customers, neighboring businesses and our delivery people.  Having a small business also naturally means you have a community that actually cares about each other" she said.
Young Tourism Network has been fortunate to secure Clementines as a partner and Melanie believes the partnership is mutually beneficial. Clementine's supports YTN with great gifts and products up for grabs at many of our events.
"YTN has a similar ethos to my own.  Building a community of like minded people who actually have each others best interest at heart is exceptionally powerful.  We are all at different stages and can both learn from each other and teach each other depending on where we are along the journey.   The greatest reward is when you have been able to guide someone who is now guiding others, she said."
Clementines – our corporate gift partner can be found here