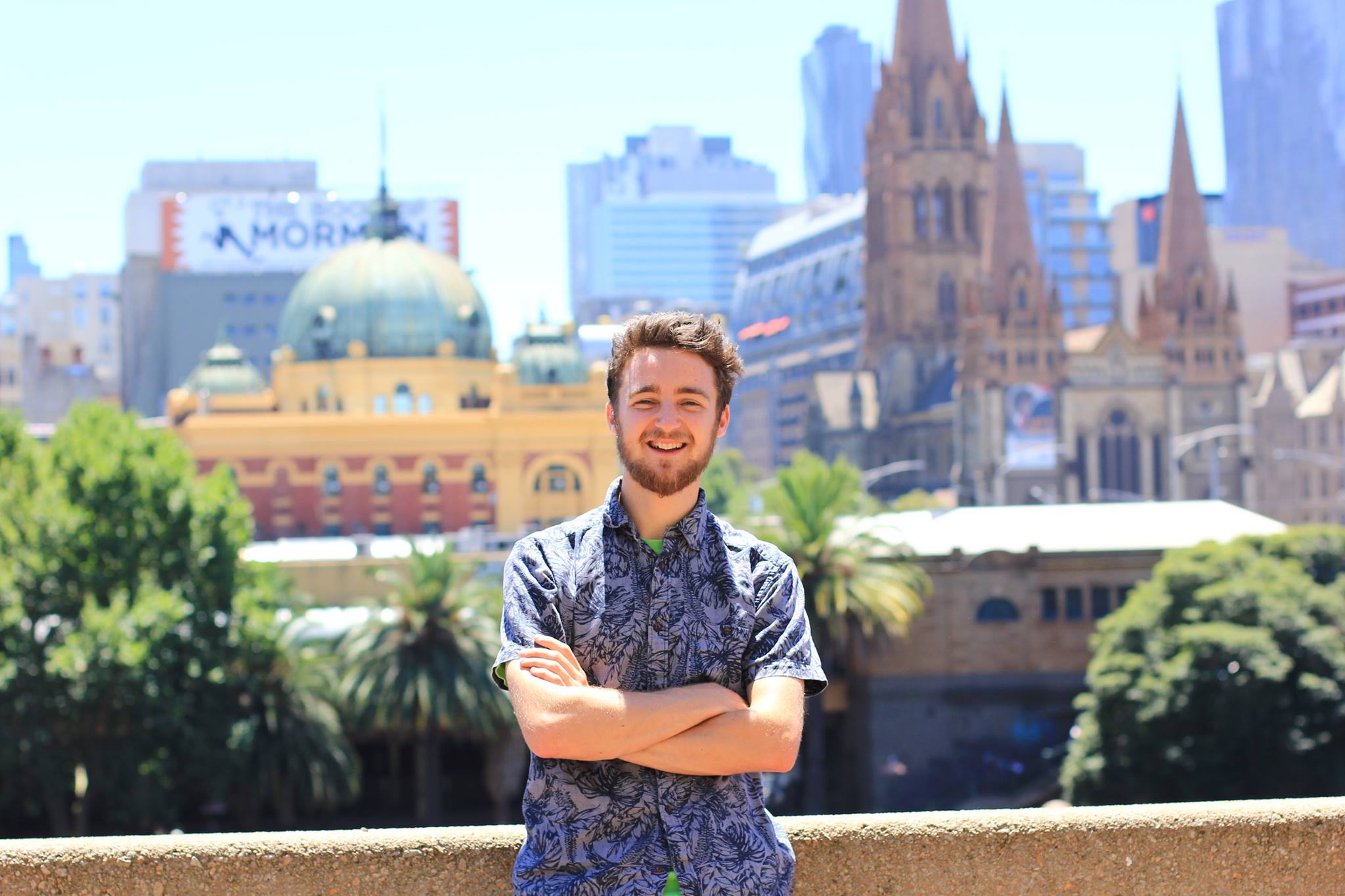 Meet our new Committee Observer: Desmond John
Desmond has years of hands-on experience as a tourist, tour guide, hostel manager and event host for people visiting and new to the city. With an academic background in sociology while fluent in French and Spanish, Desmond also has experience in tourism start-ups with an emphasis on social media marketing and content. Excited by working in a growing industry in a city that will grow by 3 million by 2050, he knows its important to prepare now so the industry can be sustainable throughout the growth and innovation in the coming decades. Currently working with international students and facilitating their social inclusion within the local community, Desmond is a true Melbournian who you might see him showing 100's of visitors around town during the week, going to live music during the evenings and at the MCG on the weekend.
Q&A with Desmond John
Why did you join YTN?
I joined because my boss at the time invited me to a YTN event in 2016. I had recently started working in the industry and was very excited to learn more. The YTN then organized a trusted advisor program and I needed to be a member to apply, so that was when I joined. I was lucky enough to be paired with James Tranter who I still keep in good contact with today.
Why did you apply to the role of Committee Observer at YTN?
I applied for the observer role for a few reasons. I always like to meet the people in the industry but it's an exciting thing to be surrounded by the young professionals who are going to shape the industry in the coming decades. It can be intimidating for university students and graduates to break into the workforce, so being surrounded by millennials who are kicking goals in the industry is very encouraging. Additionally, gaining a better understanding of the operations of a 'non-profit' is another attractive element of the role.
What do you love the most about tourism/travel?
What I love most about tourism is how travelling allows people to reconnect with themselves and open new perspectives. I also love the rapid innovation; as far as industries go tourism is a great space to be in right now, humans have never had the luxury to travel with such ease, accessibility, safety, affordability and convenience. To travel from Europe to Australia in the 1800s took months, during the 1956 Olympics it took 3 days and 7 flights; last year for the first time Qantas connected Europe to Australia directly, it is exciting to think what will come next and I would love to be at the forefront of that innovation.
What's your hidden gem in Melbourne?
Easy, the park on top of the Hamer Hall. From my first shift working in a tourism role to this day, I always love taking visitors to this hidden gem. Although it is very central and surrounded by busy areas, it's a hidden piece of tranquillity with stunning views. It's also another reason why tourists services are beneficial to the visitor experience, a tourist would look at the Hamer Hall and see a concrete building, whereas tourist services (such as tour guides) can show the visitors hidden gems like these and enhance their experience.