National Volunteer Week
Celebrating our amazing volunteers!
It's National Volunteer Week (NVW), 21-27 May 2018. This year, Volunteering Australia​ announced the theme – Give a little, Change a lot – to represent the millions of volunteers nation-wide who make a significant impact in their communities, industries and on society, by giving a little of their time.
The Young Tourism Network committee is made up of passionate industry professionals – all of whom volunteer their time outside of work hours to make great things happen.
The team works tirelessly behind the scenes to provide a range of industry updates, job opportunities and news, as well as industry functions – from social events and tourism famils, to professional development workshops and the Trusted Advisor Program.
And of course, we also have a lot of fun doing it all!
Thank you
A big thank you to our amazing team of volunteers!
You can view more information on our committee team members HERE.
In addition to the committee team, there's a bunch of super-awesome students, members and passionate professionals that come on board and help at our events.
We would also like to recognise and thank all the previous committee members, who have helped build and strengthen YTN since its inception in 2005.
Without you all, YTN simply would not exist.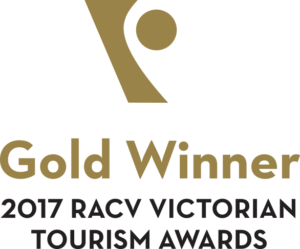 Gold winners
Last year YTN was honoured to receive the Gold Award for Outstanding Contribution by Volunteers at the RACV Victorian Tourism Awards 2017. This award celebrates the strong, ongoing personal commitment made by volunteers who freely give their time and skill, contributing to the professionalism of our industry and the positive image of tourism in Victoria.
Our award recognises the hard work of the all volunteers and committee members who have contributed to the Young Tourism Network since it's inception in 2005.
Join us
You too can become a member of YTN and join this passionate community of individuals making a difference in the tourism industry – join HERE!
Current committee member Bennett Pascoe says:
"The Young Tourism Network membership really helped open up networks when I was looking for full time work after studying. The network I built here is now really beneficial in my career and I've built lasting relationships in the industry. I currently enjoy working in local government and attracting more visitors to Melbourne, it's great to see what other people and organisations are doing in the industry and hearing their stories through YTN professional development and social events. Joining the YTN committee is a chance to help build a really strong organisation that can help others find employment, build their networks and foster a stronger tourism industry."